Baidu's Q3 outlook reassures amid rising competition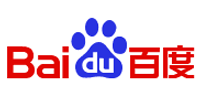 Baidu Inc forecast third-quarter revenue well beyond investors' expectations, dispelling fears that growing competition in its home Chinese market was sapping market share and propelling its stock 11 per cent higher.
The company, China's largest Internet search engine, foresees revenue of $1.422 billion to $1.46 billion this quarter, surpassing the $1.35 billion expected by Wall Street.
Rival Qihoo 360 Technology Co, which runs China's most popular app store, has been eating away at Baidu's search engine market share since bursting onto the scene last year, increasing marketing expenditure and traffic acquisition costs for the still-dominant firm.
Qihoo now holds 15 per cent of the market and is in talks to acquire Sohu.com Inc's Sogou search engine. A successful deal would give it almost one quarter of China's search market.
The company on Wednesday posted revenue of $1.23 billion in the second quarter. Analysts had on average expected the company to record revenue of $1.2 billion, according to Thomson Reuters I/B/E/S.
Online marketing revenue climbed 38.3 per cent to $1.228 billion.
Its stock rose to $126.20 in after-hours trade, after closing at $113.37 on the Nasdaq.
Comment(s)