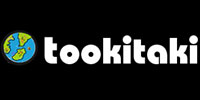 Tookitaki, a social targeting and advertising optimisation platform operated by Kolkata-based startup Social Audience Pvt Ltd, has received $200,000 from a consortium of investors, including Blume Ventures, India Internet Group, Harvard Angels and Centre for Innovation, Incubation and Entrepreneurship (CIIE) of IIM Ahmedabad.
Rahul Garg, head of strategy (APAC) at Google Inc; Manoj Gupta, founder, Craftsvilla.com, an online store for handicraft products; and Ravi Trivedi, founder, Srijan Capital, also participated in this round.
"The fund will primarily be used for product development as well as to scale up the business," Tookitaki co-founder Abhishek Chatterjee told Techcircle.in. "The product is still in beta mode. We will launch it by December when we expand to the US market," Chatterjee said.
Set up in June 2012 by Chatterjee (CEO), along with Jeeta Bandhopadhyay (COO), Tookitaki helps enterprises run ad campaigns that can locate online buyers with accuracy. Tookitaki's algorithm listens to and picks from the billions of signals from social media sites, including Facebook and Twitter, in real time, helping brands and advertisers get more visibility on social sites.
"Our product helps brands/advertisers maximise the value of their paid media. It understands that consumers are dynamic and their behaviour keeps on changing. At Tookitaki, media is not planned ahead of time—rather it is dynamically modelled," Chatterjee explained. "We place your ads (Facebook and Google) in front of the most active and relevant audience by analysing immediate and undetermined trends. Our revenue model is based on share of spend where we would charge some percentage on media spent," Chatterjee said.
Chatterjee holds an MS in Computational Biology (applied mathematics) from the University of Southern California. Prior to setting up Tookitaki, he worked with JP Morgan and Google. His co-founder Jeeta is an alumnus of St. Xavier's College, Kolkata and she previously worked with the Times Group.
An iAccelerator (IIM Ahmedabad) startup, Tookitaki raised Rs 12 lakh (around $20,000) from a group of investors in January this year.
(Edited by Joby Puthuparampil Johnson)
---