Internet companies, stung by earnings, still look pricey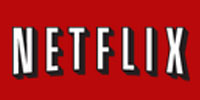 Expedia Inc can send people to destinations around the world, but it can't send investors back in time so they can avoid the stock's massive selloff on Friday.
The stock's 25 per cent fall is its worst in seven years, becoming the latest in what is shaping up as a rough quarter for Internet company earnings. Expedia, Netflix and Google were hit hard after reporting earnings in the last two weeks.
Investors have chased this group higher in 2013, lured by expanding user bases and profit growth that eclipsed the broader market. But that has raised concern among analysts who see the sector as a whole as overvalued and ripe for a sell-off.
That appears to be what befell Expedia on Friday, as it suffered its biggest one-day loss since May 2006 after its results fell short of expectations.
"I don't see any Internet stock that looks like a value," said Kim Forest, senior equity research analyst at Fort Pitt Capital Group in Pittsburgh. "I'm a fan of them as a customer, but wouldn't pay anywhere near the multiple we're seeing for them."
One measure of the valuation of these companies, intrinsic value as calculated by StarMine, a Thomson Reuters company, shows that of the 55 or so industries among the top 1,000 U.S. companies, Internet and catalog retailers are the most overvalued, and Internet software and services companies are the seventh-most overvalued.
Intrinsic value evaluates a stock based on projected growth over the next decade, using a combination of analyst forecasts and industry growth expectations.
The most overvalued name in the S&P 500 is Amazon.com Inc, which has climbed more than 20 per cent this year to $309 a share and has a mammoth P/E ratio of 133.72. The online retailer's price is 681 per cent greater than its intrinsic value of $38.85.
Late Thursday, Amazon reported it had unexpectedly swung to a quarterly loss and gave a third-quarter outlook that was below forecasts. But despite the disappointment and elevated levels, its shares were up 2.8 per cent on Friday.
"It is really looking down the line for other areas of profitability, and that could represent a positive play in the future," said Chris Hobart, chief executive of Hobart Financial Group in Charlotte, North Carolina. "I'd be a buyer of it right now, but cautiously."
That Amazon rose after its results "shows that investors are willing to just shrug off the negativity," said Ryan Detrick, senior technical strategist at Schaeffer's Investment Research in Cincinnati, Ohio, adding that options activity before the earnings suggested investors had not been bearish on the company before the news.
To justify its current price, Amazon would need to grow earnings 44 per cent on a compound basis each year for the next 10 years, according to StarMine.
Shares of Netflix Inc are up 160 per cent so far this year as investors bet the online movie renter's expansion into original content will lead to strong subscriber gains. While earnings topped expectations earlier this week, its additions were in the middle of a range it forecast in April.
Netflix shares would need to drop 82 per cent to reach its intrinsic value. Since hitting a new high on July 18, the stock has since been beaten down, falling nearly 10 per cent.
Salesforce.com, meanwhile, is 83 per cent above its intrinsic value. The maker of online sales software reports results next month.
Google Inc, another investor favorite this year, with gains of 25 per cent, also saw a pullback after its results were issued last week, coming in below expectation despite a 20-per cent jump in its core business revenue.
Almost all Internet stocks have high valuations. Netflix has a 12-month forward price-to-earnings ratio of 92.9, while Salesforce.com Inc's is even higher at 100.5. The average stock in the S&P 500 has a P/E ratio of 14.6, according to Thomson Reuters data.
The facebook exception
While Facebook's P/E ratio of 40.69 is more than twice the 18.57 ratio of its social media peers, it differs from other online companies in that it has traded fairly flat for most of this year.
After its highly anticipated initial public offering in 2012, the stock has been unable to regain its $38-per-share IPO price, as investors questioned whether it would be able to monetize its massive user base and mobile usage.
When its July 24 results indicated it was making progress in those areas, buyers jumped on the stock, pushing it up about 30 per cent in its biggest-ever daily increase.
"Facebook is doing a good job on the innovation front, going from a weak area - mobile advertising - to creating something pretty damn powerful," said Hobart.
Based on its Thursday close, Facebook is more than twice what StarMine indicates is its intrinsic value.
"The results justify the valuation, but with it at these levels there are other companies I would look at first," said Hobart.
Comment(s)