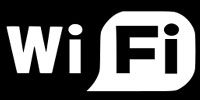 The Indian Railways is planning to roll out free Wi-Fi facility at New Delhi railway station, one of the busiest stations in the country, within the next 3-4 months. Free Wi-Fi is already available in several Indian airports.
"A Mumbai-based company has been given the job to make the New Delhi station a Wi-Fi-enabled station," said a senior official of the Railway Ministry, according to The Hindu Business Line. The official also said that the company was selected through tender and would install towers at strategic locations to facilitate wireless internet access. Other stations will be Wi-Fi-enabled in due course.
New Delhi station has been chosen on a pilot basis to introduce the facility at an estimated cost of Rs 80 lakh. The Indian Railways also has plans to replace information kiosks with tablets at the station. These tablets will provide all essential information such as arrival & departure timings, train positions and other relevant data required by commuters.
Once operational, the service will be available across all the 16 platforms of the station. The station handles about 300 trains and five lakh passengers every day. However, more details regarding internet speed, service access, etc., are not available yet.
In April this year, the Indian Railways rolled out free Wi-Fi services on New Delhi- Howrah Rajdhani Express. To facilitate the same, the railways partnered with Mumbai based-Techno Sat Comm (India) Pvt Ltd. The service currently offers download speed of 4 Mbps and upload bandwidth of 512 Kbps. To use the service, a passenger needs to punch a one-time password he/she will get via SMS after providing mobile number, PNR number and a government-approved ID.
In June 2012, the Indian Railways also launched a new version of TrainEnquiry, a site that displays real-time train running information. It enables users to search and find all relevant information about the trains including train time table, live running status and train position, among others.
(Edited by Sanghamitra Mandal)
---