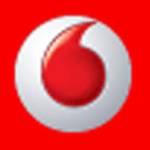 Telecom operators in India seem to be going all out to woo customers and the latest to join the bandwagon is Vodafone India as it has tied up with the microblogging site Twitter to provide free access to the site for a span of three months. All Vodafone users (both pre-paid and post-paid customers) can access mobile.twitter.com or the Twitter Android app without paying any data charge, but subscribers will have to use the native/default browser for free access. Here's a catch, though. The offer doesn't include BlackBerry users and they will be charged for the usage of external links and media, as per terms and conditions. Neither can you get this advantage if you are an iPhone user (we wonder why the iOS app has been left in the cold).
Earlier this month, Reliance Communications Ltd (RCOM) slashed its 3G prices for both post-paid and prepaid customers across all circles where it operates. Now RCOM subscribers can avail 3G services at Rs 123 for 1 GB data, Rs 246 for 2 GB and Rs 492 for 4 GB.
In another bid to enhance customer engagement, Aircel Ltd signed a three-year agreement with Wikimedia Foundation to offer free access to Wikipedia on mobile and keep its 60 million subscribers hooked. So it's logical to say Vodafone India has taken a cue from its competitors and taken the Twitter initiative.
Vodafone must have seen this as a good marketing exercise to engage its 150 million-strong subscriber base in India even better, but the move has somewhat backfired. Ever since the announcement, existing Vodafone customers are venting their frustration as they are not able to access Twitter from their handsets. Users are also complaining about the 'Vodafone ads' that keep popping up in their Twitter feeds. Those advertisements can be especially annoying for people (like us) who already have active internet plans in place and hence, don't need it for free in the first place.
Also, the Vodafone-Twitter partnership is not a unique one. In April this year, Reliance partnered with Twitter to provide the Twitter Access programme for three months. Last year, it also entered into a partnership with instant messenger WhatsApp in India to provide unlimited access to WhatsApp (and Facebook).
(Edited by Sanghamitra Mandal)
---