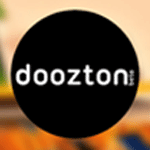 Online shopping is not about choosing cheaper items, when it comes to fashion items. Fashion freaks who go shopping online always look for the best fit rather than buying a cheaper product. IIT Roorkee alumnus Pushpendra Singh is looking to tap this opportunity.
Singh has come up with doozton.com, a curated and socially-nurtured fashion shop that offers hand-picked fashion-finds and helps people make better shopping decisions and discover fitting apparel. Using doozton.com, people can find top shopping trends, get inspired from friends and community trend-setters and get to know what to wear and where to shop.
"At doozton.com, we bring a whole new approach to online shopping that is based on various occasions such as parties and weddings, instead of the conventional way of listing clothes based on various categories such as men/women and shirts/pants, etc. In a way, doozton takes the concept of personal stylists and handpicked clothes online to make the product discovery easy," explained Singh, who is incorporating and registering doozton as a company.
How doozton works
One can login with his/her Facebook credentials. The user who wants to shop can visit the site and pick their favourite items. The site will redirect him/her to the corresponding affiliated store where he/she can pick up the item. Users can filter items by gender and occasion. The site has listed 15 occasions that include parties, weddings, festivals as well as casual and weekend outing. One can also pick from the items suggested by 'trend setters' (a community of users who are active on the site).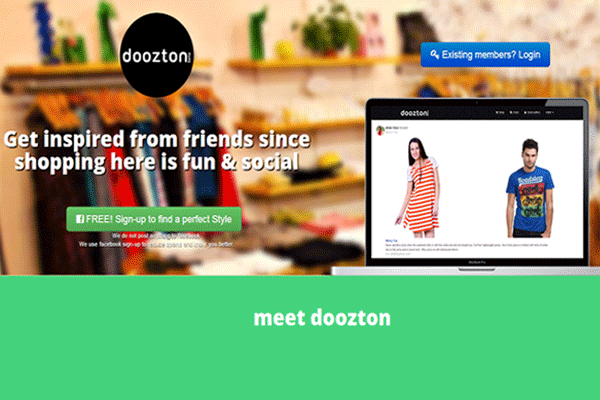 Singh claims that as of now there are around 800 registered customers for doozton.
Launched in March, doozton is currently in beta and is likely to go off beta in six months. However, it has already managed to rope in four-five online fashion stores as affiliate partners. doozton takes a commission from the partner stores on sales occurring through the site.
According to Singh, fashion & lifestyle as a category will grow significantly in the coming years. It not only has the highest frequency of purchases, but is also the second-biggest category searched over Google, he said. As the number of e-commerce sites is growing exponentially, there is a need for the second wave of companies which would offer more innovative ways to acquire and please the consumers, Singh observed.
"None of the existing e-commerce sites recommends you what is a good fit for a particular occasion or a party, etc. In contrast, doozton provides a personal shopping experience," said Singh, who previously worked with Headstrong, AgreeYa Solutions and Sapient in various positions.
Bootstrapped to date, Doozton is looking for a small round of angel funding which will be used to build technology, marketing and operations.
In terms of competition, Singh said: "Competition is immense in general e-commerce, while being a product discovery platform we have to create a new wave to bring users to us before going directly going to the merchants. Hence, we need to compete with all the online stores in fashion and lifestyle, including product discovery platforms."
There are a few similar platforms such as Svpply, AHALife, BeachMint, ShoeDazzle for fashion products. But none of these is catering to the Indian audience.
Fashion e-commerce is a fast-growing segment in India, where Myntra and Jabong, fahionara.com are among the leading ones. Myntra, which targets Rs 800 crore revenues in two-three years, is one of the heavily-funded e-commerce companies in India. Jabong has also been getting a lot of eyeballs of late. Although doozton relies on its USP of providing hand-picked fashion finds to users, it will find it tough to compete with the Flipkarts, Myntras and Jabongs—for whom adding social and recommendation features is no big deal. However, doozton is safe as of now as it does not have to spend huge money to set up warehouse, logistics and back-end operations which are taken care of by its affiliate stores.
(Edited by Joby Puthuparampil Johnson)
---