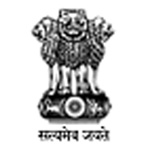 The Ministry of External Affairs (MEA) in India has introduced a smartphone app called MEAIndia for providing information regarding all its wings, along with 120 missions (embassies or consulate), through one app. As of now, the app is available on Android and iOS platforms for free.
MEAIndia acts as a single window source for all information related to the ministry's citizen-centric services and outreach activities. As soon as a user opens the app, he/she can choose from various tabs placed within a wheel. These tabs include passport services, follow Prime Minister/External Affairs Minister (PM/EAM), Haj, e-citizen, media centre, public diplomacy, Indian missions abroad, visa/consular services and Kailash Mansarovar yatra.
The app features a mix of content and multimedia (like videos and photos) and users can view videos related to Haj or can watch documentaries and films on the country, etc. Users can also share Kailash yatra snapshots via the app, which adds a social feature to the offering. It also offers guidelines ranging from 'how to undertake the Kailash Mansarovar yatra' to information required to apply for an Indian passport and information regarding legal documents a student requires to apply for studying abroad.
The app also provides simplified steps to identify the authorised agencies for attesting such documents. Users can also download requisite forms, calculate the fees for passport applications and track their application status via the app.
By tracking a user's geo-location, the app enables him/her to find the nearest Indian mission or passport centre (Passport Seva Kendra). We tried this feature in Delhi and the app showed us New Delhi South Block as the nearest Indian Mission (finally, an app that works). Note that the ministry is planning to make the online passport application feature available on the app soon.
It also has a few pre-installed quizzes to check the user's foreign relations quotient and individual users can add questions to the quiz if they want. Users can also create their own page – My MEA Screen – where they can make notes and save as favourites the topic/s they would like to follow. My MEA Screen can be customised as well, with a number of themes offered in the app.
We tried the app using our Wi-Fi connection and felt that the user interface is nice and the whole thing works smoothly. But it has a few shortcomings as well. Users cannot go back from My MEA Screen and one has to exit from the app. And at times, when we clicked the settings button on the home screen, the app crashed.
The app has been launched on on July 29 and has 100-500 installations so far, with average user rating of 4.6.
(Edited by Sanghamitra Mandal)
---