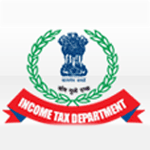 Online filing of income tax returns for the financial year 2012-2013 has increased 40 per cent, compared to last year, and more than 82 lakh returns were e-filed till July 29, 2013. On July 30, more than 85,000 returns per hour were recorded and a total of 6.23 lakh returns were e-filed on that specific day.
For the assessment year 2013-2014, the government has brought down the mandatory limit of e-filing of tax returns to income exceeding Rs 5 lakh. Until last year (FY2011-12), the mandatory limit was on income in excess of Rs 10 lakh. So we can expect to see the number of e-filing go up even further in the coming year. The last date of filing returns of income was July 31 but the government has the date to August 31 for Uttarakhand as the state has been recently hit by natural calamity.
Earlier this month, Paytm.com, which currently enables one to make online payment for prepaid & post-paid mobile bills, DTH and data card recharge, NH-8 toll card recharge and bus ticket booking, also added a free feature to its site that enables users to file their income tax returns online. The company partnered with Delhi-based ClearSharp Technology Pvt Ltd, which provides a platform called ClearTax.in to process the payment. One can also file tax returns online via the Indian government website for free.
There are other portals as well which help salaried people to e-file their income tax returns. Some of these are Taxsmile.com, Myitreturn.com, Taxspanner.com, Cleartax.in, Easyfiling.com and Taxshax.com. While some of these services are free, others charge a small fee if you are filing your income tax returns through their sites.
(Edited by Sanghamitra Mandal)
---