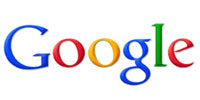 Google India has brought down the curtain on its music search service which enabled users to search for songs from Bollywood films as well as from music albums, after it failed to perform as per expectations.
The service is currently unavailable and users are redirected to Google India home page upon attempting to access the music page. The latest development first appeared in NextBigWhat.
However, this appeared to be a natural death of the service as Google had stopped updating the page as per a previous post in March this year on tech blog Digital Inspiration.
This comes after an unrelated development in the digital music space when Flipkart decided to shut down its digital music store Flyte.
Launched in October 2010, the Google music search service aggregated songs from digital music stores such as In.com, Saavn and SaReGaMa, to help users search for music. The company had also entered into a revenue-sharing agreement with the music sites.
Ever since Google started its 'spring cleaning process' in September 2011, it has shut down or consolidated more than 60 products so far. It recently shut down location-sharing service Latitude. Other services which faced the axe are Google Pack, Fast Flip, Aardvark, Google news badges, Google Reader, Google Voice app for BlackBerry, Google Cloud Connect Snapseed Desktop for Macintosh and Windows and Google Building Maker.
---