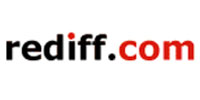 NASDAQ-listed internet firm Rediff.com has recorded overall revenues of $4.11 million in the quarter ended June 30, 2013, up 12 per cent from the year-ago period, coming after five consecutive quarters of decline in revenues.
India online business, which forms the bulk of its top line, reported $3.37 million in revenues, an increase of approximately 21 per cent over the corresponding quarter last fiscal year. Online advertising revenues of $2.19 million and fee-based revenues of $1.18 million (these two comprise total India revenues) increased approximately 14 per cent and 27 per cent, respectively, as compared to the three months ended June 30, 2012.
Within India fee-based revenue, fees from online marketplace grew 78 per cent. But lower sales from the US publishing business offset this growth as the company reported sales of $0.74 million, compared to $0.88 million for the comparable 2013 and 2012 fiscal first quarters.
"Our gross margins this quarter were 44 per cent, compared to 32 per cent for the same quarter last fiscal year. Additionally, in our online marketplace business, we successfully maintained 12 per cent positive product margin for the quarter and we continue to add vendors and SKUs to our offering. I believe our concentrated efforts on conserving cash will take us a step closer towards profitability, especially as our margins increase and our top line grows," said Ajit Balakrishnan, chairman and CEO of Rediff.com.
The company also saw net loss shrink from $2.62 million to $1.87 million during the first quarter. Its operating EBITDA loss also declined to $1.47 million from $2.27 million in the comparable year-ago period.
(Edited by Sanghamitra Mandal)
---