Five-year-old MustSeeIndia claims to have reached breakeven, eyes $3M Series A round for expansion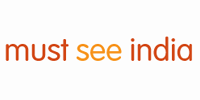 Bangalore-based Roam Space Travel Solutions Pvt Ltd that runs travel information and domestic holiday package site MustSeeIndia.com claims to have reached breakeven in May. It is looking at raising a Series A round of $3 million for expansion and building a brand comparable to the more popular counterparts in the OTA industry.
The company was founded in 2007 by Sanjay Goel, Vikas Rana and Karan Nahata. Initially started as a travel information portal, the trio decided to foray into customised holiday packages around three years ago. "We started as a travel information portal around five and a half years ago. We covered almost all destinations in India from a travel point of view. We focused on information from a practical point of view which would help travellers plan their trip and stay compared with other information sites which have inspirational stories about the places," Goel, co-founder and director of MustSeeIndia, said while talking to Techcircle.in. The founders then forayed into selling customised holiday packages based on customer feedback. "The response has been very encouraging. Today, we see more than 5 million visitors on our site monthly," he said.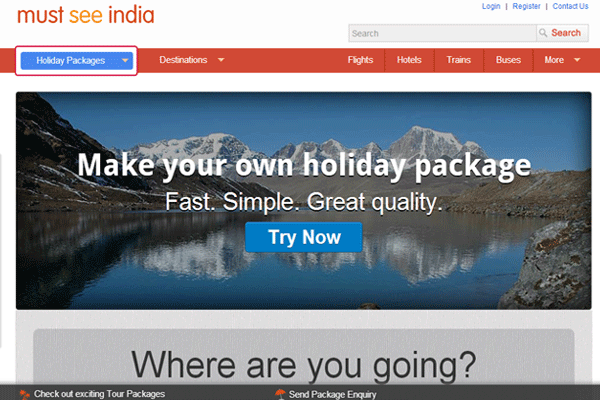 Of the trio, Goel and Rana (CEO) are batchmates from IIT Delhi while Nahata (CTO) did BE in Instrumentation and Control at Netaji Subhas Institute of Technology, New Delhi. While Rana worked as a manager at Trilogy before starting MustSeeIndia, Goel was a software architect at Tribal Fusion and Nahata was a technical lead at Versata.
How does it work?
MustSeeIndia follows a two-pronged business model—it generates revenues through advertisements displayed on the portal and earns a margin on every holiday package it sells to customers. "We work like a typical travel agent. While we collate the information and do bookings for our customers, we charge them a lump sum and earn a margin," Goel said. He said since travel is a season-based business, bookings vary throughout the year; during seasons, the portal sells around 500 holiday packages a month. "Our business is similar to e-commerce sites. But since we sell holiday packages, transactions are high in value. Our average basket size is Rs 25,000 for a package," Goel said. MustSeeIndia does not sell individual bookings for flights, trains and hotels and is not looking to do so in the future as well. "Selling bookings for flights, trains, etc individually is not our focus. For these, we have partnered with industry players; we just direct our customers to their sites," Goel said.

Roadmap for the future
The company is backed by husband-wife duo Krishnan Ganesh and Meena Ganesh and is looking at raising a Series A round of $3 million for expansion. "We have already made a good product and a proof of concept. We plan to reach a much higher level in one-two years," Goel said while taking about how the firm plans to use the capital it is looking to raise. The company also wants to indulge in branding and marketing activities to create a buzz in the sector. Expanding to regions outside Indian is also on the cards though not in near future. Goel said the firm may expand to foreign regions under a different brand name since the name MustSeeIndia cannot capture travel to other countries. "The concept is ready; we have to take a business decision," Goel stated.
As of now, the team is gung-ho about the traction it has managed to get and the customers it has attracted. Though MustSeeIndia is a domestic travel focused site, it also attracts a lot of foreign tourists. According to Goel, 30 per cent of the bookings done on the site come from outside India.

The company seems to have created its own space in the travel information and holiday package space. But pitted against giants like MakeMyTrip, Cleartrip and Naspers-backed Goibibo, it would need much more than just a proof of concept. The bigger players, who earlier focused on traditional bookings, have started offering holiday packages, travel information, apps and more. Consolidation in the space is a clear possibility and one has to wait and see if small but strong players like MustSeeIndia would be able to sustain amid competition.
(Edited by Joby Puthuparampil Johnson)
---