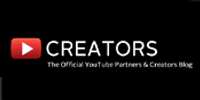 Search giant Google has announced that content creators and video producers with a minimum of 100 subscribers for their channels on YouTube can now live stream the channel on the video sharing site. With this announcement, more channel producers will be able to live stream their channels, considering the service was earlier available only for partners and video game developers who had at least 1,000 subscribers for their channel. The live streaming service was launched a couple of years ago.
"All channels in good standing with at least a hundred subscribers will be able to live stream, within the next few weeks. Just make sure your account is in good standing and that you remain an active uploader who respects YouTube's community guidelines," Youtube announced in a blogpost.
If a content creator's channel is currently eligible for YouTube Live (in terms of subscriber numbers), is in good standing (no strikes) and the content creator has set up SMS verification for its YouTube account, it can apply for YouTube Live access from the 'account features' page. Note that access to the feature will be granted gradually and if you don't see the 'Enable' button yet, keep checking again. Once a channel is enabled for live streaming, the content creator will see a 'Live Events' option in its 'video manager' page on YouTube.
In addition to live streaming, content creators can upload custom thumbnails for the videos they are uploading to make they stand out. Moreover, they can use annotations to link externally to various online stores as well as associated websites.
YouTube, owned by the search engine giant, turned eight in May this year. Founded in May 2005 by three former PayPal employees, YouTube saw immense traction immediately after launch. In July 2006, the company announced that more than 65,000 new videos were uploaded every day, and that the site was receiving 100 million video views per day. In May this year, YouTube launched paid subscriptions with 50 channels. It was reported to be rolling out the paid subscription with 50 partners initially, on a revenue sharing split of 45:55 (same as the ad revenue split).
(Edited by Joby Puthuparampil Johnson)
---