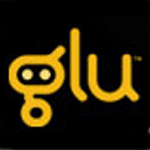 Mobile game maker Glu Mobile Inc forecast a bigger-than-expected loss for the current quarter, after reporting second-quarter revenue below analysts' estimates as it sold fewer games to smartphone and tablet users.
Glu shares fell 9 percent in extended trading after closing at $2.76 on the Nasdaq on Tuesday.
The maker of "Contract Killer" and "Deer Hunter" games forecast an adjusted quarterly loss of between 10 cents and 11 cents per share and revenue in the range of $19.6 million to $21 million.
Analysts on average were expecting a loss of 3 cents per share on revenue of $21.8 million for the third quarter, according to Thomson Reuters I/B/E/S.
Glu has about 40 million monthly active users and makes money through advertisements and the sale of virtual goods such as weapons that enhance game play.
The company's net loss narrowed to $2.9 million, or 4 cents per share, in the second quarter, from $3 million, or 5 cents per share, a year earlier. Excluding items, the loss was 5 cents per share.
Revenue fell 16.5 percent to $24.4 million.
Analysts had expected a loss of 7 cents per share on revenue of $17.1 million for the second quarter.
---