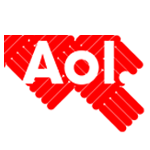 AOL Inc  said on Wednesday it would buy Adap.tv, an electronic trading platform that helps companies advertise on video websites, for $405 million in its biggest acquisition under CEO Tim Armstrong.
AOL, which is trying to rely less on its dial-up subscription service, also reported higher-than-expected revenue for the second quarter on an increase in display, search and ads from third-party networks. Its shares rose 2 per cent.
In recent months, AOL has turned its attention to reaping more advertising dollars from marketers through electronic buying.
At the same time, the company is competing with Google, Yahoo Inc, Facebook Inc and Twitter for the same ad dollars.
AOL Chief Executive Officer Armstrong is making a big bet that more advertisers and publishers will buy and sell advertising through electronic trading desks known on Madison Avenue as "programmatic."
"We have looked at this space really closely for the last year," Armstrong said on a call with analysts, adding that the company also considered building its own platform.
"Adap.tv is the only player where buyers and sellers are built out at scale," he said. "If I had to pay it personally out of my bank account I would have done it."
The Adap.tv transaction is Armstrong's biggest deal since AOL bought the Huffington Post for $315 million.
"We think it's a great deal - it's one of the premier assets out there," said Jefferies analyst Brian Pitz. "They are playing where the puck is going."
Video advertising is still a small part of overall digital advertising, but research firm eMarketer forecasts that it will grow more than 40 percent this year to $4.1 billion in the United States. Digital buying on electronic exchanges will leap 75 per cent to $3.3 billion, the firm said.
In recent weeks, AOL has announced several initiatives and a new hire - former digital agency Razorfish CEO Bob Lord to head AOL Networks - that emphasize the buying of advertising by machines. During Advertising Week in September it plans to host the first programmatic upfront.
Upfront sale events are a way for media and Internet companies to court advertisers and get them to commit a sizable budget for the entire year. Upfronts are an annual tradition with broadcast networks and cable channels, but in recent years Internet companies like Yahoo, AOL and Google's YouTube have adopted the concept.
Cuts at patch
Since Armstrong took charge of AOL in 2009, he has focused on building the company as a media and entertainment destination dependent on advertising.
Another of his bets includes Patch, a group of local websites dotted throughout the United States that has cost the company roughly $150 million.
Armstrong is meeting with the AOL board this week to discuss cost reductions at Patch, which includes closing down some websites and potential partnerships, to reach the goal of turning the unit profitable this year.
AOL said second-quarter revenue rose 2 per cent to $541.3 million, compared with the analysts' average estimate of $539.6 million, according to Thomson Reuters I/B/E/S.
Net income fell to $28.5 million, or 35 cents per share, from $970.8 million, or $10.17 per share, a year earlier, when AOL sold a group of patents to Microsoft Corp for more than $1 billion.
Analysts were expecting a profit of 32 cents per share.
AOL said it was paying $322 million in cash and about $83 million in stock for Adap.tv.
Shares of AOL were up 2 per cent at $36.92 in morning trading.
---