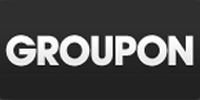 Groupon Inc named co-founder Eric Lefkofsky its chief executive and reported a record quarter for its North American business, signaling growing momentum in its comeback effort, and its shares rose almost 20 per cent.
The company, which also announced a $300 million share repurchase program on Wednesday, reported a better-than-expected 7 per cent jump in second-quarter revenue to $608.7 million, as sales in the United States and Canada climbed 45 per cent.
Lefkofsky, who was named interim CEO in February, has pushed on with his mobile-centric strategy since fellow founder Andrew Mason was replaced in February. The former CEO had presided over a precipitous share price decline to below $5 from its $20 debut in 2011.
The stock, which has gained 80 per cent in 2013, rose to $10.35 in after-hours trade on Wednesday, its highest since July 2012.
"I think the news about installing Lefkofsky played a big part," said Tom White, an analyst at Macquarie Research. "Investors have been very impressed by the progress he's made since being made interim head and improving metrics particularly in the North America business."
With its core daily deals business model in steep decline, Groupon in recent months has re-invented itself as a more traditional e-commerce business that sells long-term deals, particularly through its smartphone app.
Lefkofsky and other executives told Wall Street analysts on Wednesday that emailed deals, once the linchpin of Groupon's sales strategy, now only accounted for 40 per cent of its quarterly revenue. Instead, Groupon's customers were increasingly logging into the site to search for goods they were actively seeking, they said.
"It was only a few short years ago when email was all of the business," Chief Financial Officer Jason Child said. "The good news for us is we see our most active cohort of customers engaging with the marketplace most often. They're browsing, they're searching, they're going in and typing in keywords."
The difference, Lefkofsky added, was that Groupon was transforming from a "demand-generation business to a demand-fulfillment business."
But company management warned it would take several quarters for Groupon to complete its shift in direction and fully enter and compete in an intensely competitive and crowded e-commerce marketplace dominated by giants like Amazon Inc and eBay Inc.
For Groupon to succeed, Lefkofsky said it needed to focus on refining its algorithms to present goods relevant to a user's interests, while also improving its product suite for sellers, which includes rewards tracking programs and credit card processing tools.
By the numbers
Groupon's gross billings, or the total value of purchased goods and services - of which the company takes a cut - rose 30 per cent in North America, outpacing a 10 per cent expansion rate overall.
About 50 per cent of its North American transactions came through smartphones and tablets, versus 30 per cent a year ago, the company said.
Groupon's success with mobile adoption has been viewed with particular favor on Wall Street. Groupon shares jumped 11 per cent on June 14 when Deutsche Bank analysts upgraded the stock, attributing their optimism to the company's progress on the mobile front.
Groupon's revenue in the United States and Canada in the second quarter grew 45 per cent, offsetting a 24 per cent slide in Europe, the Middle East and Africa (EMEA) and a 26 per cent fall everywhere else.
Child told Reuters on Wednesday that while Groupon's international performance has been weak, the company's investment in shoring up its European operations will pay off soon.
"North America continues to see strong growth and we made good progress in EMEA which flipped to positive gross billings growth," Child said. Gross billings in EMEA grew 4 per cent in the second quarter. "We're now shifting our focus to the rest of the world."
The Chicago-based company reported quarterly revenue of$608.7 million compared with $568.3 million a year ago. Analysts on average expected $606.2 million in revenue, according to Thomson Reuters I/B/E/S.
It posted a second quarter net loss of $7.6 million, or 1 cent per share, compared with a year ago profit of $28.4 million, or 4 cents a share.
Excluding one-time items, it earned 2 cents a share, level with analysts' expectations.
---