GSF Accelerator, a startup accelerator programme launched by former Reliance Entertainment president and GSF Superangels founder Rajesh Sawhney, has announced its first ever GSF '10KM Startup run' that will take place in Bangalore on August 22, 2013. The run will see participation from over 100 investors (VCs and angels) and over 200 founders to celebrate the spirit of entrepreneurship and fitness, and will be immediately followed by a breakfast-mixer.
"At GSF, we believe building the health of a young company requires the same dedication as does the health of the body, mind and soul. We realise the importance of fitness in an entrepreneur's life and even our accelerator batch has regular fitness sessions wherein entrepreneurs and entrepreneurs in residence (EiRs) take exercise and practice yoga," said Sawhney. 
The run is being organised as part of the upcoming conference by the accelerator called GSF #WhereDoWeGoNow, which is scheduled to take place on August 21 and 22 in Bangalore.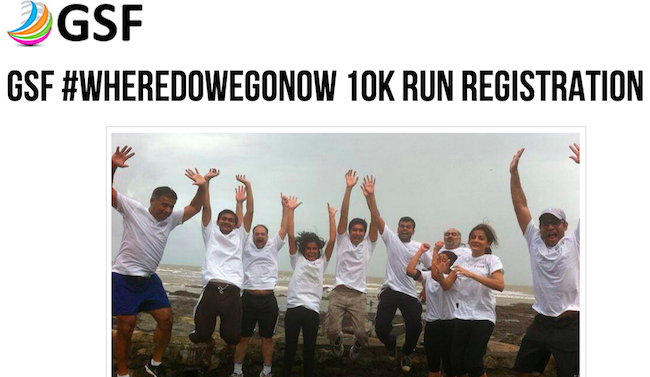 The conference is designed as a 'futuristic' hiatus in the lives of its participants (for recharging and refueling their bodies, minds and spirits) and its six themes will include future of design innovation; future shots; future of social entrepreneurship; future of women in tech; future of venture innovations and disruptions; and future of entrepreneurship.
The conference is expected to see participation from 500 thought leaders including investors, founders, startups, academics, among others, and will offer interactive panels, keynote speakers, as well as performers, among others. Interested participants can register for the run here.
---