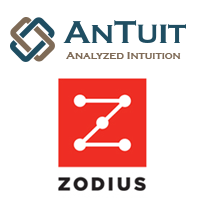 Singapore-based Big Data and analytics firm Antuit, set up by an Indian origin founder, has raised $3 million (approx. Rs 18 crore) from Mumbai-based investor-operator company Zodius Capital and other individual investors who are also senior executives at Antuit, according to media reports. Zodius has led the funding round and Neeraj Bhargava, founder of Zodius Capital, has joined as Antuit chairman.
Antuit has been set up by Arijit Sengupta earlier this year and has offices in New York and Bangalore. Before starting the company, Sengupta had worked at companies like The Argon Group, WNS Global Services and IBM Business Transformation Outsourcing, among others.
This is the sixth investment by Zodius since it was founded in 2011. Earlier, it had invested in Group FMG, Bluefin, Only Much Louder, BookAdda.com and Enki Professional Holdings.
"Zodius typically develops one company every six months and works intensively with its portfolio company teams to 'speed up' and 'shape up' for exceptional growth and profitability," the company website says.
Antuit provides business solutions with focus on resource management, marketing spend optimisation, supply chain management and implementation of best industry practices. A major part of the capital raised will be used by the company to acquire a US-based analytics firm called Marketwell in a cash-and-stock deal, according to a report by Business Standard. The acquisition will provide Antuit with an instant presence in the US and ensure access to all Marketwell customers, the report said.
(Edited by Sanghamitra Mandal)
---