Samsung partners with Bangalore-based Reverie Language Technologies to introduce its UI in 9 Indian languages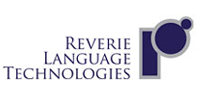 Handset manufacturer Samsung has launched its user interface (UI) for select Galaxy smartphones and tablets in nine Indian languages including Hindi, Punjabi, Bengali, Tamil, Telugu, Kannada, Malayalam, Marathi and Gujarati. For the same, it has partnered with Bangalore-based Reverie Language Technologies, which makes text communication possible in 32 languages via instant transliteration and facilitates it across digital platforms and devices.
As of now, the new UI will be available only in select models, including Samsung Galaxy S4 (smartphone), Galaxy Grand (phablet) and Galaxy Tab 3 (tablet). The company will also extend the same to Galaxy Star later this month. Going forward, the new UI will be introduced in additional models as well, the company said in press statement.
With the new feature, users will be able to access apps from the Samsung App Store in their own language. They can use apps such as ChatON, Facebook, Gmail and Newshunt in their languages. India-specific apps including Bharat Matrimony, Ganesha Speaks, IndiaProperty and Times of India, among others, will also be available in multiple languages. While it is not immediately clear whether the feature will be available for its existing users (the ones that already have the above mentioned Samsung devices), the firm said it will work with content providers and app developers to create more regional apps for India.

Bangalore-based Plustxt, which was recently acquired by mobile internet and VAS firm One97, is already providing text-messaging platform in multiple Indian languages, including Kannada, Tamil, Hindi, Marathi, Malayalam, Punjabi and Gujarati.
---