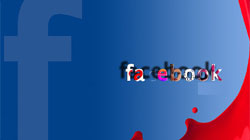 The number of monthly active users (MAUs) of social networking site Facebook in India rose to 82 million in the quarter ended June 30, 2013, from 78 million in the previous quarter, as reported by PTI. The number stood at 59 million in the same quarter last year.
The company's MAUs globally rose 21 per cent to around 1.15 billion over the year-ago period. The quarterly report also stated that India and Brazil are the key sources of growth for the company in the second quarter of 2013. In terms of mobile users, the company saw 219 million users globally accessing the site via mobile. This is up from 189 million during the month ended March 31, 2013. The number of MAUs on mobile globally increased 51 per cent to 819 million at the end of the quarter from 543 million at the end of same quarter last year.
Kevin D'Souza, Facebook India's country growth manager, told The Hindu Business Line that of the 82 million MAUs in the country, 62 million (or 75 per cent) access the social networking platform on mobile devices. The report also mentioned that users in India, Brazil, and Indonesia represented key sources of mobile growth in the second quarter of 2013.
MAU is defined as a registered Facebook user who logged in and visited Facebook through the website or a mobile device, or took an action to share content or activity with his or her Facebook friends or connections via a third-party website that is integrated with Facebook over the 30- days preceding the date of measurement.
(Edited by Joby Puthuparampil Johnson)
---