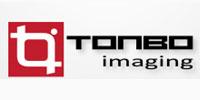 Bangalore-based Tonbo Imaging (formerly Serial Innovations India Pvt Ltd), which develops imaging technology for armed forces across the globe, is in talks with a clutch of foreign companies for potential acquisitions, its founder Arvind Lakshmikumar told Techcircle.in.
"We have been growing pretty well over the past few years and now it is time to look at the inorganic growth route," said Lakshmikumar.
Set up in 2007 by Lakshmikumar, a BITS Pilani and Carnegie Mellon University alumnus, Tonbo develops intellectual property for products that sense, analyse and control complex environments. Tonbo's systems enable soldiers to see during day and night, through fog and foliage, and do real-time interpretation of the battlefield environment. Its applications also include surveillance – sensing automobile collisions before they happen. Additionally, it provides micro-optics, lower-power electronics and real-time vision for smart cameras.
Tonbo, which has recently completed a deal securing $6.4 million from the US-based early-stage investor Artiman Ventures, is also planning to raise $15-20 million in the next couple of years. With that round, the angel investors, who had invested in Tonbo a couple of years ago, got an exit with multi-bagger returns.
The company, whose technology is used in unmanned vehicles and drones by the defence sector all over the world, including the DRDO units in India, used the money raised from Artiman for research & development and scaling up its teams in India, the US and Israel.
It has two revenue models in place. Besides selling products directly to end-customers, it provides licensing service to tier I OEMs (original equipment manufacturers). According to the founder, 80-85 per cent of its revenues come from the defence sector.
"Our key defence markets are the US, Europe and the Middle East. We are also developing products for the automotive sector in the US, as well as for power plants in China and South Korea. We are now slowly turning our focus to mainstream markets such as homeland security, refineries, power plants and more to scale the business. Five years down the line, we see 50 per cent of revenues coming from the mainstream sector," he explained.
Tonbo is looking to generate 6x growth in revenues by the end of the current financial year (2013-14), he said without sharing the details.
With around 30 staff members on board, the company has offices in Singapore and Paulo Alto in the US as well. It has 15 patents awaiting approval and has a 20-member engineering team in India. The company has 25 clients including BAE Systems, Europe's largest defence contractor, auto parts maker Visteon Corp, and Autoliv Inc, the world's largest maker of automotive air bags and seatbelts, among others.
For full story, please click here.
(Edited by Sanghamitra Mandal)
---