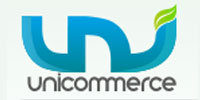 Delhi-based Unicommerce eSolutions Pvt Ltd India, a startup which provides SaaS-based order, inventory management and fulfilment platform for online retail and ecommerce firms, claims to have bagged around 50 customers in India and Southeast Asia since it started operations last year.
Set up in February 2012 by three IIT Delhi classmates—Ankit Pruthi (CEO), Karun Singla (head - technology) and Vibhu Garg (head - operations and product development), Unicommerce has developed a web-based solution called Uniware that manages the complete order fulfilment life cycle for retail and e-commerce companies. These firms  can manage vendors, procurement, inventory, warehouse, shipments and returns using this platform. The solution also enables the firms and their customers to keep track of pending orders, order fulfilment and shipment status on a real-time basis.
The Uniware platform updates inventory and order status across the supply chain, preventing stockouts. The firm also offers features like multi-channel order fulfilment and integrated shipping provider facility.
In May this year, the firm raised an undisclosed amount in funding from Nexus Venture Partners, which it is using to increase sales and marketing efforts, and continue to build its product and infrastructure.
Pruthi holds a B Tech from IIT Delhi and MBA from IIM Ahmedabad. Prior to co-founding Unicommerce, he worked with Goldman Sachs and Qwest Communications. Singla is a graduate from IIT Delhi.  Before co-founding Unicommerce, Singla was VP (engineering) at e-commerce firm Snapdeal.com. Garg, who too is a graduate from IIT Delhi, previously product lead at travel search engine iXiGo.com.
With a team of 20 people, Unicommerce serves small e-commerce companies/merchants doing 20 transactions a day and large firms doing thousands of transactions a day. Its clientele includes Snapdeal, Jabong, Lazada, Urban Ladder and Blue Stone. It also serves a few international clients such as daraz.pk and myessentials.ca. The firm claims to be processing more than a million products every month and it recently released a new offering targeting merchants selling on multiple market places and e-commerce platforms.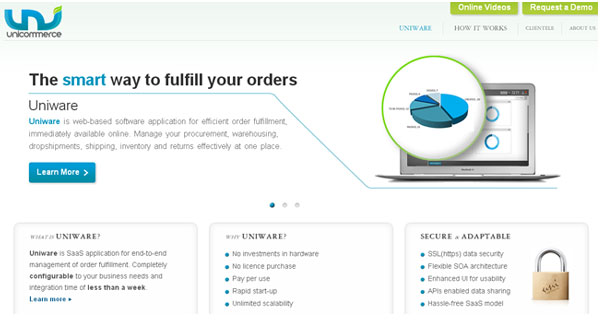 The company claims the product is highly-configurable, scalable and comes with pay-per-use pricing compared with licence fee or pay-per-user fee that is charged by competitors. The pay-per-use pricing model is linked to the number of transactions and hence reduces the per-transaction cost.
"We see big opportunities for SaaS products targeted at small and medium enterprises (SMEs) in India. There are thousands of distributors, apparel houses and traders who are selling online on different market places. This number is expected to grow exponentially as all of leading e-commerce companies have shifted focus to the market place model," said Pruthi.
The firm claimed that its monthly revenues grew over 50 times in the past 12 months. "We could have been profitable if we wanted to. However, we are making investments to enhance the product and building our sales team," he added.
"Within the last six months, many of the e-commerce companies have moved to the market place model from the stock-sell model. We predicted this market trend and actively dedicated ourselves to the creation of a drop shipment suite with specific features like integrated vendor panels, etc. Likewise, we have launched a product for merchants who sell on multiple online platforms to enable them to have unified view of their orders, inventory and fulfilments vs managing multiple vendor panels in isolation."
Unicommerce believes the Indian SaaS opportunity is at an inflection point. Indian businesses have seen the impact of technology through Tally in accounting and online adoption, and SaaS is the right model for India. The firm says that supply chain will be the next area for broad technology adoption in India and Unicommerce is uniquely positioned for that. The startup is competing with different players in diverse segments. Among the scaled/dedicated e-commerce companies, Unicommerce sees competition from Microsoft Dynamics and SAP B1. While for the merchant product, it competes with companies like Channeladvisor.
(Edited by Joby Puthuparampil Johnson)
---