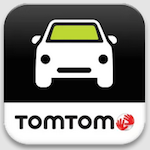 Dutch navigation service provider TomTom, which entered the Indian market in September 2011, has launched an India-focused app for the Android platform. The app is available on and is priced at Rs 2,050. The app requires Android 2.2 operating system or higher and will run on smartphones with WVGA (800x480 pixels resolution) to full HD (1920x1080 pixels resolution) display resolution.
It will also run on most Android tablets and will require 960 MB of free space of the device. Also, in order to free up storage space on the smartphone/tablet, all the updates will be stored in the device"s SD card (if applicable) by default. In terms of coverage, the company provides it for more than 7,200 cities and towns across India. Here is a look at what's on offer.
According to the company, the maps have been designed especially for drivers and the latest TomTom maps are included and stored offline, which means that drivers don't have to worry about losing a network connection in the middle of their journey. This saves you money on data roaming costs, and, you will have constant access to the same maps, technology and navigation as on our satnavs.
Other features of the app include:
TomTom offline maps: Maps are stored on the user's smartphone to enable them to plan a new route, get re-routed, or search for points of interest—without using a data plan.
Free lifetime maps and IQ routes: Drivers will receive four free map updates per year for the lifetime of the app. They can also make use of the IQ routes, which are basically the fastest routes between two locations, planned by analysing all possible routes and then selecting the one that takes the least time based on recent historical data.
Landmark navigation and advanced lane guidance: The app allows users to search for nearest landmarks and shows them a route to reach the same. Advanced lane guidance provides extra clarity when navigating difficult junctions, allowing them to merge, exit and change lanes.

Spoken street names and multitasking support: While spoken street names help in keeping the users eye on the road, multitasking support means they can use the smartphone while simultaneously getting turn-by-turn guidance from the app.
Users can view the maps in both landscape and portrait orientation, and in 2D or 3D. The maps come with Mapcode support and an automatic day and night mode. While the spoken street names will be offered in both Indian English and UK English, normal spoken instructions are available in nine Indian languages, including Hindi, Punjabi, Gujarati, Malayalam, Tamil, Kannada, Oriya, Marathi, Bengali.
"We aim to make TomTom content and services available to as many devices and platforms as we can," said Sanu Vasudevan, country sales manager, consumer B.U, TomTom India, probably hinting at an iOS or Windows launch in the future.
In terms of competition, Sygic also offers a voice guided GPS navigation app called Sygic & MapmyIndia: for Android. The app is packed with MapmyIndia maps and a set of navigation features. This one also offers free updates and the maps are stored on the phone for offline use. While the app is priced at Rs 1,399, it is being offered for a discounted price of Rs 299 as of now.
(Edited by Joby Puthuparampil Johnson)
---