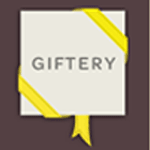 Mumbai-based startup Aurality Technologies Pvt Ltd, that started a podcasting service Aurality last year, has launched its new service Giftery.in, an online gifting service. Auralitywas discontinued in November last year after a run of almost a year. The firm and its investors at that time had told Techcircle.in that the startup is not shutting down but is pivoting to a new business.
Aurality had raised $300,000 (around Rs 1.5 crore) in seed funding from a group of angel investors, including Mumbai-based Blume Ventures, Google India chief Rajan Anandan, US-based angel investor Vikas Taneja and Sunil Kalra of Indian Angel  Network, in  March last year.
It was founded by Janhavi Parikh and Bhavin Badheka. Prior to starting Aurality Technologies, Parikh worked at Yahoo! Singapore, managing product marketing and Badheka worked in the technology department of Praum Technologies and Microsoft. However, Badheka is not a part of the new venture (his name is not there in the team section at the portal).
The new service, Giftery.in, is a platform where users can find local experiences and boutiques and send them to anyone as a gift card. The recipient has to take a print out of the email gift card and redeem the voucher at the merchant site. The process is linked to Facebook wherein users can sign up via Facebook and select friends from their list whom they want to send the gift to. Senders can also ask other friends to contribute to the gift if they want to gift in a group. The Facebook integration claims to give gift suggestions for that selected friend based on his/her likings and activities on the social networking site.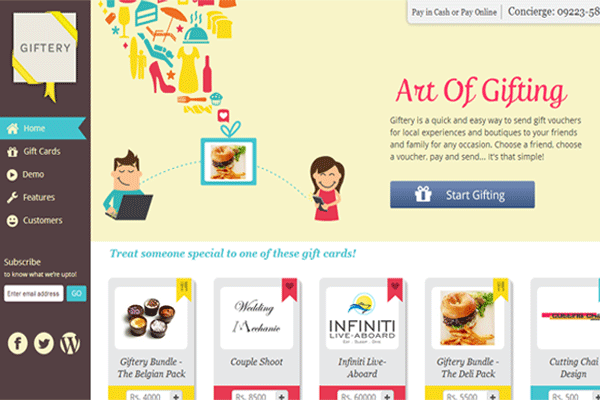 The portal has gifts in three categories—dining, interesting experience and local boutique stores. Some of the gifts include a four-night dive trip on a live-aboard boat in the Andaman Islands, a romantic themed photo shoot, a home accessories gift coupon, spa vouchers and more. These gifts have their own validity, terms and conditions.
From real-time podcasting to pseudo e-commerce play, the startup has gone from one extreme to the other; this time it has entered a crowded market segment, too. Many variations of online gifting services have been launched in the recent times though the model is not exactly same as that of the startup. There is online gifting platform Giftxoxo.com, which raised an undisclosed amount in angel funding from Mumbai-based Kshatriya Ventures, earlier this year. Another player in the market is social gifting application Giftbig.com which is run by Helion and Accel Partners-backed QwikCilver Solutions. Last year, former Zomato CTO Avinash Saxena also launched a startup on the same lines called Giveter, a recommendation engine for choosing gifts. With many players out there, it will be a competitive market for all the newbies. The kind of gifts available would definitely be a key factor apart from the whole user experience. Besides these niche players, e-commerce biggies have also set their foot in gifting. You can get the ordered gift wrapped at Myntra or get coupons to gift someone, too.
(Edited by Joby Puthuparampil Johnson)
---