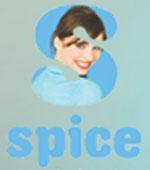 S Mobility (formerly Spice Mobility Ltd) saw strong earnings for the fourth quarter ended June 30 as both handsets and mobile services business churned out segment profits butt overall revenues was down as handset business continued to decline.
The firm saw net sales decline to Rs 445.5 crore in the quarter as against Rs 511.33 crore in Q4 FY12. This was due to sales of mobile handsets declining by around 16 per cent to Rs 383 crore. Revenue from services rose over 10 per cent to Rs 63.9 crore.
However, both the units saw better segment earnings. Services business saw segment profit shoot up 50 per cent to Rs 9.28 crore while handsets unit clocked segment profit of equal amount as against loss of Rs 14.8 crore in the year ago period. This pulled out the firm to the black and the firm clocked net profit of Rs 9.9 crore as against net loss of Rs 5.13 crore in the year-ago period.
Better margins was led by decline in raw material cost which was wiped out as the firm shut off its manufacturing units and now completely depends on third-party makers of handsets to sell its products. It also cut its content costs and pruned marketing expenses which also boosted margins.
For the year ended June 30, 2013, S Mobility's net sales was pegged at Rs 1,868.95 crore as against from Rs 2,737.93 crore during the 15-month period ended June 30, 2012. The firm reported a net profit of Rs 47 crore vs a loss of Rs 35.5 crore in the same period. The firm had changed its financial year in the previous fiscal and the figures are not strictly comparable.
---