DIY app developing platform Appy Pie secures $10,000 from Kickstarter

Delhi-based ONS Interactive Solutions Pvt Ltd, which offers a cloud-based do-it-yourself (DIY) app developing platform Appy Pie, has raised $10,000 from Kickstarter, a funding platform for creative projects in sectors like technology, arts and films.
Founded in January this year by Abhinav Girdhar, the platform enables anyone (even people with no technical knowledge) to create advanced mobile apps online. It also allows them to monetise their games/apps by deploying them on iTunes, Google Play and the Windows Phone marketplace. Girdhar holds a BSc (Honours) degree in Information Systems Engineering from University of Westminster, London.
With Appy Pie's app maker, users don't need to install or download anything; they can simply drag and drop app pages to create your own mobile app online. Once the app is built, you will receive an HTML5-based hybrid app that works with Android, iOS, Windows Phone and Blackberry. The company started its fundraising campaign earlier this month and received the funding from eight backers, three of whom are agencies which paid $2,500 each.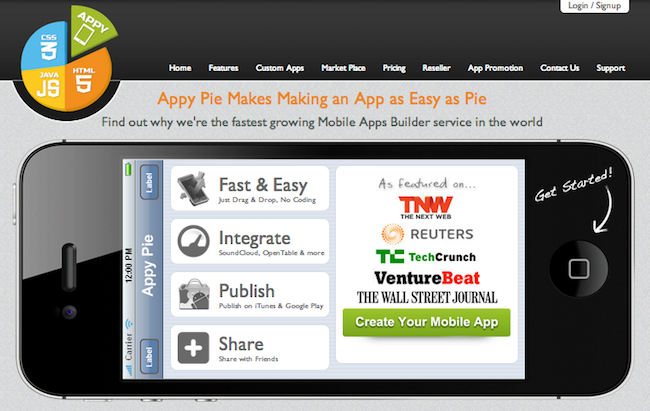 Launched in 2009, Kickstarter funds creative projects in films, games, music, art, design and technology. Since its launch, over $700 million has been pledged by more than four million people, funding more than 45,000 creative projects. The platform is run by a team of 65 and is based in New York.
Each project is independently created and crafted (from building project pages to shooting videos explaining the project, etc.) by individuals and they have complete control over them. When they are ready, creators launch their project and share it with their community, along with a funding goal and deadline. If people like the project, they can pledge money to make it happen. If the project succeeds in reaching its funding goal, all backers' credit cards are charged with the amount they have committed to it, but if it falls short, no one is charged.

(Edited by Joby Puthuparampil Johnson)
---