US-based Uber Technologies Inc, which provides a mobile-based on-demand car hire service in 44 cities across 18 countries globally, has rolled out its service in the Indian market. Launched in Bangalore, Uber will be in 'secret testing mode' in the city over the next several weeks and hence availability of cars will be limited, as it is working to make add more cars and test its pricing. The firm is also on the lookout for a community manager to grow and promote its brand in the city, it announced in an official blog post.
"Bangalore has long been welcoming new ideas, people and cultures— – from nurturing global tech giants in the last decade to opening its doors to young startup founders and a growing number of expats today. That is why we are excited to roll out in Bangalore, our very first city in India," read the blog.
According to Uber's website, the company is also looking for new hires for various positions in Chennai, Hyderabad and New Delhi, which could be the next cities it will target in the country. The India launch comes in the heels of the company raising $361.2 million in its latest funding round, led by Google Ventures general partner David Krane – who put in $257.79 million.
Launched in 2009, Uber is a San Francisco-based technology company that enables users to request a ride any time using its iOS and Android apps, as well as from its mobile site m.uber.com. For the same, users have to select their pickup location on a map (on the iOS and Android apps), and type their address on m.uber.com.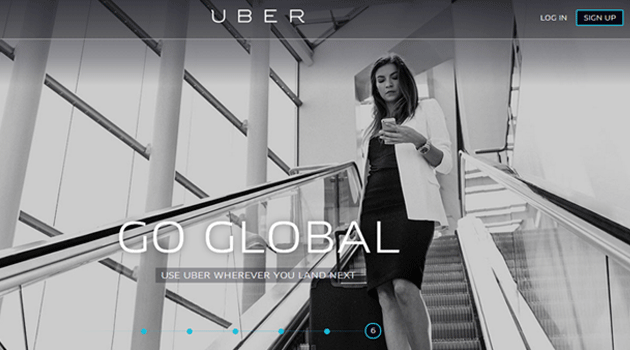 In the US and Canada, a user can also text an address and city to a pre-assigned number, and the company dispatches the nearest driver to pick him/herthem up. The user receives a text with an estimated arrival time, and one more when the car finally arrives. After the ride, Uber automatically charges the credit card the user has on file. The prices start with a base fare, post which it charges depending on the speed of the vehicle.
Is Uber's entry posing a threat to Indian online car hire services?
With the entry of Uber into India, the online car hire service space in the country is expected to become tougher and highly competitive. India is already home to a slew of operators which have been doing quite well and have been attracting VC interest. Recently, another US-based online car hire service which offers a membership-based, self-drive car rental service in Bangalore, has entered the Indian market.
However, Uber is not expected to pose any imminent threat to domestic players which include Olacabs, TaxiForSure, Carzonrent, Savaari Car Rentals, taxiGUIDE, Cabs24X7 and Meru Cabs, as they mainly operate/aggregate mass or lower-end cars to offer services with an affordable pricing model. However, Uber is a global player and operates leading brands such as Toyota Prius, Ford Escape Hybrid, Nissan Altima, Lincoln Towncar, Toyota Highlander and Hyundai Sonata, to offer services in various cities across the US. Its service starts with a minimum of $8. The charges may vary depending on the city, the car brand and the number of seats available. Post-booking, the consumer needs to pay $3 per mile and $0.75 per minute. This could run into thousands of rupees for a short single ride in India and it may not be affordable for most Indian customers. And if Uber is looking to replicate the same model in India, it will also find it hard to acquire customers. Uber may come up with a viable pricing model to make the most of the fast-growing Indian market, before it announces a wide launch in the country. Let's wait and watch to see how the company positions itself to secure a place in India.
(Edited by Joby Puthuparampil Johnson)
---