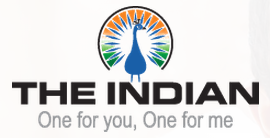 G V Keshav Reddy, part of the family that owns infrastructure conglomerate GVK group, has launched an e-commerce venture in India. The website, called Theindianbrand.com, is an India-inspired online apparel site, which was launched in partnership with Reddy's friend Ishaan Dodhiwala. The site went live a couple of days back and as of now, is only offering three products- polo t-shirts in red, blue and white colours, each having an India trademark, the Indian flag, and a peacock (our national bird). The t-shirts have been priced at Rs 999 and are part of the company's own private label brand.
While there are a number of other e-com players that offer apparel, the differentiating factor for the site is its India-focus and the 'One for you, One for me' initiative. Instead of a pure-play e-com player, the site also has also added a social angle to it, which basically means that every time you purchase a t-shirt on the site, an under privileged Indian gets one too from the company.
The site is owned and operated by Hyderabad-based K.I Fashions Pvt Ltd and is sourcing its products from a Tirupur-based (Tamil Nadu) manufacturer. The payment options available include card, net banking as well as cash on delivery (only available at selected locations), and logistics is being handled by Gati Ltd. The delivery time (as claimed by the company) is 3-5 working days.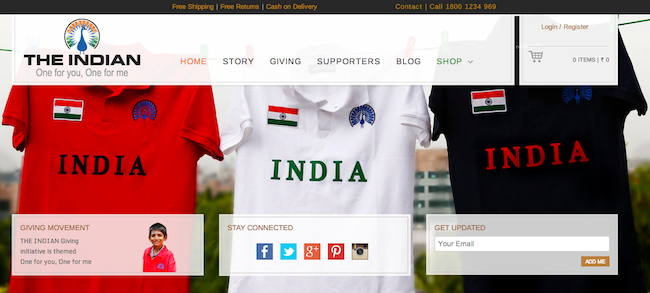 Reddy is currently a student at University of Michigan, and according to reports, he started the company with a small investment of Rs 4 lakh. While the site currently offers products only for men, it plans to expand the product portfolio in the coming months. These will include individual city focused t-shirts with Indian monuments, jackets, school bags, eyewear and shoes, etc. The company is aiming to sell around 5,000 t-shirts in the first year of its operations.
While the company is promoting charity, it does not consider itself a not for profit company. "We will not be labeling ourselves as someone working only for charity. We will have reasonable margins even after the free initiative. Also, our value proposition will be the quality of the products being offered," said Dodhiwala.
---