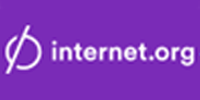 Norwegian Internet browser maker Opera Software expects its data-light mobile phone browser will play a central role in a Facebook-led project aimed at bringing Internet access to third-world consumers, Opera's CEO told Reuters.
The project, called Internet.org, was launched last week by Facebook Chief Executive Mark Zuckerberg, who says he wants to make Internet access affordable for the 5 billion people around the world who are not online.
Opera CEO Lars Boilesen said that in emerging markets, some 40 percent of Facebook traffic is already going through Opera.
"We see that Facebook is the most popular application in Opera. A big part of Facebook's mobile traffic globally is already coming through Opera browsers," Boilesen told Reuters.
Zuckerberg has said the project was not just about making money for Facebook, but the project has been widely criticised as a ploy to increase Facebook membership and profits.
Companies like Samsung Electronics, Qualcomm, MediaTek and Nokia are also involved in the project.
Boilesen said that even though Opera does not expect short-term gain from the project, he hopes it will help boost Opera's user numbers.
"Since we started this company, our goal has been to get as many people as possible to use our software. We just have to figure out a way to make money out of it later," he said.
Opera generates money from searches and advertising in their browsers, and through partnerships with mobile phone operators.
Boilesen said Opera has met several times with Facebook executives, and that "the wheels are already in motion". He declined to give details about the cooperation but said he expected Facebook to elaborate on the project shortly.
Opera is relatively little used on desktops, but 260 million of its 300 million users have Opera on their mobile phones because of its ability to compress content for downloading.
The browser uses up to 90 per cent fewer megabytes, which saves on traffic charges and makes it popular in third-world countries, where mobile phones are often the only way to connect regularly to the Internet.
Despite losing the desktop browser war to bigger players like Google's Chrome, Microsoft's Internet Explorer and Mozilla's Firefox, Opera has become a major player in the mobile browser market.
The company has posted average annual revenue growth of 32 per cent in the past five years, making it the fastest-growing firm on the 53-stock Oslo benchmark index.
Opera booked an $11.8 million second-quarter pretax profit, up from 3.7 million dollars in the year-earlier period. The company has been profitable since 2007 and earned $17 million net in 2012.
Opera's stock has been setting new highs nearly every week since June and is up 30 per cent in the past 12 months. Its 7.8 price/book ratio puts it among the ten per cent highest valued technology stocks in the 907-stock Reuters Global Technology index.
---