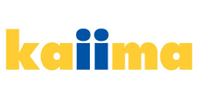 Israel-based seed technology firm Kaiima Bio-Agritech has raised more than $65 million in equity from three new investors as well as some existing ones, the company said on Tuesday.
The three new investors are Horizons Ventures, which manages the private technology investments of Asia's richest man Li Ka-shing, the World Bank's private sector arm International Finance Corp (IFC), and Infinity Group, a China-focused, private equity fund.
Existing investors include DFJ, DFJ-Tamir Fishman, Mitsui, KPCB, Oberlee and Musea Ventures.
Kaiima said its technology multiplies the plant's genome without compromising its integrity. This technology is implemented within the genome of crops that are vital to global food security as well as specific energy crops, to boost productivity and improve land and water-use efficiencies.
By 2050, farmers will need to produce 70 percent more food than they do today to sustain the growing world population, said Doron Gal, chief executive officer of Kaiima, the Hebrew word for sustainability.
"This is a daunting challenge that modern agricultural technology must rise up to meet. The strategic alliance we have formed with our new investors fuels our rapid advances in yield enhancement technology," he said.
---