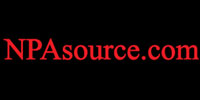 Ahmedabad-based Atishya Technologies Pvt Ltd, which runs NPASource.com, an aggregation portal listing non-performing (or bad) assets of lenders, is planning to raise equity funding of over Rs 10 crore ($1.57 million) within a year, a top company executive told VCCircle.
The NPA resolution site that began its operations three years ago and eventually ventured into e-auctioning early this calendar year, received its debut funding of Rs 1 crore from Small Industries Development Bank of India (SIDBI) through optionally convertible debentures (OCD).
"Our portal received risk capital funding from SIDBI recently," said DK Jain, CMD, Atishya Group, the promoter of Atishya Technologies.
He said the firm wants to expand its business through equity funding for Rs 5-10 crore in a year.
So far, the company has around Rs 25,000 crore worth of NPA notices posted on its site; of this, 30 per cent of assets are already sold. The data on the site can be used by the borrower to resolve issues with the bank or can be used by a prospective buyer looking to buy the collateral from the borrower. While the services are free, it charges a premium for getting additional details on the asset and for listing proposals from the banks.
The portal has already empanelled with nine banks for conducting e-auctions of their NPAs and plans to tie up with more banks in future and has completed over 200 deals worth more than Rs 100 crore already. The empanelled banks are Dena Bank, IDBI Bank, SIDBI, Bank of Baroda, Indian Overseas Bank, Indian Bank, State Bank of Hyderabad, Bank of Maharashtra as well as Kotak Mahindra Bank. It plans to tie up with five more PSU as well as private sector banks.
The portal expects to undertake over Rs 600 crore worth of e-auctions of various banks' NPAs in 2013-14.
The portal started its e-auction service in early 2013 after the Ministry of Finance (MoF) made it mandatory for all commercial banks to move from physical auctions to e-auction mode for all cases of non-performing assets (NPAs) under the Debt Recovery Tribunal (DRT).
It expects residential, agricultural, commercial and industrial properties to be sold through the e-auction route.
The portal believes that the growth in e-auctions is likely to be strong as bad assets of banks have grown significantly. Gross NPA of public sector banks rose to Rs 1.76 lakh crore as on June 30, 2013 from Rs 1.55 lakh crore as on March 31, 2013, according to Jain.
(Edited by Joby Puthuparampil Johnson)
---