Facebook shares hit new high, facial recognition feature under FTC scanner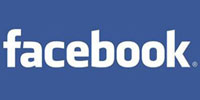 Shares of Facebook Inc rose more than 3 per cent to a new high Wednesday, valuing the world's No. 1 social network at $106 billion, as investors focused on its recent mobile advertising advances and the potential to expand ad revenue into new areas.
The stock touched $45 at 1:50 p.m. ET and briefly hit $45.07 shortly after 2 p.m. on the Nasdaq - highs not seen since May 18, 2012, the day of Facebook's initial public offering. It closed at $45.04.
The stock's new intraday high is the latest milestone in a remarkable recovery following a rocky Wall Street debut, in which traded at half its $38 offering price at one point.

Chief Executive Mark Zuckerberg, speaking at a technology conference in San Francisco on Wednesday, said the IPO process had made Facebook stronger by forcing it to better understand the various facets of its business.
"Having gone through what I think most people would characterize as an extremely turbulent first year as a public company, I can tell you I actually don't think it's that bad," said Zuckerberg, noting that his fears of employee defections and low morale due to the slumping stock price were overblown.
Zuckerberg, 29, who co-founded Facebook in a Harvard dorm room, also said he had rethought his previous view that staying privately held for as long as possible was the best strategy.

"In retrospect, I was too afraid of going public," Zuckerberg said at the TechCrunch Disrupt conference.
Zuckerberg did not discuss future video ad products or plans to make money from its Instagram unit. The mobile photo app, acquired in 2012 by Facebook, is popular with young people but does not carry any advertising.
With 1.15 billion monthly users, Facebook is the world's largest social network and ranks among the top online display advertising businesses.

Wall Street's view of Facebook improved markedly in July, when the company said its mobile advertising revenue grew 75 per cent in the second quarter, trouncing analyst targets and delivering the company's strongest revenue growth since the third quarter of 2011.
"The second quarter was the turning point when a lot of their work over the last year with the newsfeed came through," said JMP Securities analyst Ronald Josey, referring to the format of Facebook updates that also carry mobile ads.
The stock has risen 67 per cent since then.

"Mobile is very hard to get audience at scale and Facebook is proving that it's one of those places where advertisers can go to reach eyeballs."
Facebook has said it expects sales and user growth for its mobile apps to outpace its desktop website.
Facebook options also traded heavily on Wednesday.

A total of 317,000 calls and 131,000 puts in Facebook changed hands on Wednesday, above its recent combined daily average of 355,000 contracts, according to options analytics firm Trade Alert.
The weekly $45 strike calls expiring this Friday as well as the September $44 and October $45 strike calls are among the busiest options.
"But one play in the options market appears to be making a 'cheap' bet that the recent run higher is overdone," said WhatsTrading.com options strategist Frederic Ruffy.

The top trade on Facebook on Wednesday was a 10,250-lot of September $39 strike puts, which were bought for 7 cents per contract as a new position. The contract, which is out-of-the-money, expires at the end of next week and would be profitable if shares fall below $38.93, Ruffy said.
FTC to scrutinize new Facebook facial recognition feature
U.S. officials will examine changes to Facebook Inc's privacy policy to determine whether they violate a 2011 agreement with federal regulators, a Federal Trade Commission spokesman confirmed Wednesday after certain changes drew fire from privacy advocates.
Much of the criticism has focused on a proposed "Tag Suggest" feature that would use facial recognition technology to match faces in photos with public profile features, part of a broad set of privacy changes the social networking giant announced on August 29.
FTC spokesman Peter Kaplan said regulators would study the changes as part of the government's oversight of Facebook's privacy practices, which began in 2011 after Chief Executive Mark Zuckerberg apologized for privacy missteps and pledged to obtain users' permission before sharing their personal data.
"As in all cases, we're monitoring compliance with the order and part of that involves interacting with Facebook," Kaplan said Wednesday.
He added that the commission had no reason to believe that the company had violated its 2011 agreement.
Facebook posted an update to its data use policies on the company website on August 29 to explain how users' personal information is used by advertisers and third-party applications. (r.reuters.com/myq92v)
The new policy proposal came days after the company finalized a $20 million class-action settlement related to how Facebook displayed its users' "likes" and pictures in its ads products.
Facebook said in a statement on Wednesday that it was in full compliance with the FTC and that its new policy did not grant the company expanded privileges in how it used personal data.
---