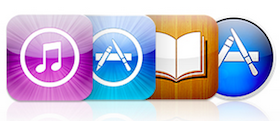 Early this week, Apple launched two new iPhone models instead of a single one, which had been the norm for Apple since first launching the iPhone back in 2007. Christened iPhone 5s and iPhone 5c, the new devices were introduced for the dual purpose of replacing the iPhone 5 (iPhone 5s), as well as targeting a new mid-price range segment of the smartphone market (iPhone 5c). You can read more on that here). The company has now gone a step further and extended its iTunes affiliate program to 17 additional countries, including India.
The other countries are Egypt, Indonesia, Israel, Jordan, Kazakhstan, Kuwait, Lebanon, Macau, Malaysia, Philippines, Qatar, Saudi Arabia, Thailand, Ukraine, United Arab Emirates, and Vietnam. The expansion has been made possible by the company's new affiliate platform partner Performance Horizon Group (PHG), which it had partnered earlier for the purpose of expanding its program to more countries as well as providing improved reporting tools.
With the new additions, the affiliate program is now available in 29 countries by PHG, and 39 countries in Europe and Central and South America by TradeDoubler. Note that if you are already signed up for the affiliate program on PHG, then you will be automatically opted-in to start earning commission in these new countries.
For those who don't already know, as an affiliate, website and app owners can make money by earning commission on all qualifying revenue (sales) generated by links to Apple's stores. It's essentially a marketing tool that enable online publishers (of all sizes) and app developers monetise their content by advertising contextually relevant products and referring visitors to the Apple's stores. The company's affiliate resources site also keeps the publishers up to date on tools, special features, promotions, and news.
To join, interested users need to complete an online application with Apple's affiliate providers, post which Apple reviews your application/site (a website URL or a link to an app on the App Store should be provided for the same).
Other affiliate programs
Early last month, Amazon.in, the marketplace launched in India by Amazon Seller Services Pvt Ltd, part of the world's largest e-commerce firm Amazon.com, also introduced its affiliate marketing programme called Amazon Associates Program in India.
E-commerce player Jabong also offers 8 per cent in commission to its affiliates, while some offer a fixed amount for each sale. Flipkart also recently hiked its affiliate fee from 6 per cent to 10 per cent for most of its categories (probably because Amazon is offering that much). The only categories for which the company is offering less than 10 per cent commission are mobiles & tablets, laptops & accessories and cameras. For these, affiliates get 5 per cent commission (again, similar to Amazon).
---