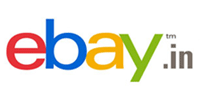 US-based eBay Inc, the company that operates the online marketplace eBay.in in India, recently inaugurated its new global development centre (GDC) in Bangalore. The centre is spread across 1.5 lakh square feet and takes the company's total GDC count to 16. It will host several centres of excellence for both the eBay marketplaces as well as PayPal, its payments company.
This is the second development centre by the company in India. Back in 2007, it had set up a 2.5 lakh square feet development centre in Chennai, which currently has a team size of close to 2,000 people. The company now plans to hire 700 engineers over the next three years for its Bangalore development centre, taking the total employee count in the centre to 1,000 (it already has an employee strength of 300).
Currently, the company is aggressively hiring technologists with product development experience across functions like platform and application development, architecture, quality engineering, product management, marketing and product analytics, user experience and design, information security, etc.
"Bangalore is known globally as the centre for technology innovation in India. We are looking to tap into the large pool of software engineering talent in the city, and see India's software engineering talent as a critical driver for our long-term success," said Ken Moss, VP- technology and sciences, eBay Marketplaces.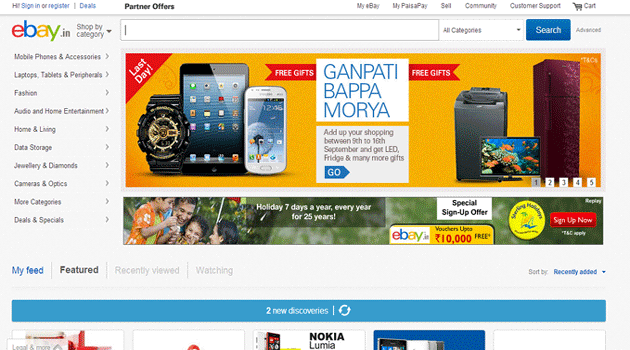 With the new addition, in India, the company has a development centre each in Chennai and Bangalore, and the eBay India business unit in Mumbai. Apart from India, the company also has GDC's in Austin, Berlin, Boston, Netanya, New York, Omaha, Portland, San Francisco, San Jose, Scottsdale, Seattle, Shanghai, Singapore and Timonium.
The company claims to have 120 million active users globally and more than 450 million live listings at any given time (from both individuals and merchants) on its sites. In May this year, eBay India had named Latif Nathani as its managing director for the country. He had taken over from former country manager Muralikrishnan B, who left the company to explore entrepreneurial opportunities outside eBay. Interestingly, Muralikrishnan had taken over the reins of eBay India from Ambareesh Murthy, who had also quit to set up his own entrepreneurial venture Pepperfry.com.
---