Twitter may kickstart consumer-tech IPO train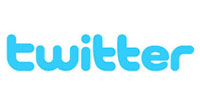 Since Facebook Inc's messy initial public offering more than a year ago, the buzz in technology investment has mostly surrounded companies serving businesses rather than consumers - a situation Twitter's imminent debut could help reverse.
From accommodation service Airbnb and storage site Dropbox, to limo-providers Uber, a clutch of hot Silicon Valley names that have steered clear of the markets may now gravitate back if Twitter helps revive investor interest in consumer apps and dotcoms.
That would mark a shift from the status quo since Facebook made its debut to much fanfare in May 2012, only to swiftly fall below its $38 IPO price and stay there for over a year. As daily deal promoter Groupon Inc and online game maker Zynga Inc  also wilted, enterprise companies like Workday Inc - a human resources software provider - became de facto market darlings.
Now Twitter is leading by example, choosing to go public for some of the same reasons that will encourage its peers: buoyant U.S. markets and financial backers sitting on potentially huge but unrealized paper gains.
Assuming a successful showing, sentiment "will become better balanced" between enterprise and consumer companies, says George Zachary, a partner at Charles River Ventures and an early investor in Twitter. Improving confidence about their finances and rising employment among consumers should help too.
"A strong rebound in the economy will allow people to put more margin into buying consumer Internet companies," Zachary said.
Already, some financial advisers, including Alan Haft of Kelly Haft Financial in Irvine, California, say they have received calls from clients interested in buying Twitter stock. Twitter announced its intentions to go public on Thursday.
Most of the clients on the phone had invested in the IPO of Facebook, a stock that is now at $44 after a months-long rally.
"Now that Facebook has reared its positive side, people are interested," Haft said. "The tech desire is back in vogue."
If Twitter floats soon, it may be able to get in ahead of Chinese e-commerce giant Alibaba, another keenly anticipated IPO expected to raise more than $15 billion this year.
"Twitter isn't as far along its growth path as Facebook was at its IPO, and that's going to excite the market," said Chris Baggini, portfolio manager at Turner Investments, who bought Facebook and is planning on buying Twitter.
Waiting in the wings
For over a year, software and cloud-based companies hogged the limelight, as investors bet on a fundamental transformation occurring across the business world - the move to the cloud, as remote networks and storage are known.
Names like Tableau Software, Marketo, and in particular Workday, took center stage, despite their more prosaic businesses: business intelligence, marketing software and human-resources software, respectively.
Tableau priced at $31 in May and is now trading north of $70; Marketo priced at $13 in May and is now trading north of $30; and Workday priced at $28 in October and is now trading in the high $70s.
That marked a strong contrast from Facebook, whose poor post-IPO performance lingers in investors' memories.
"You may find public market investors being really cautious about double-digit valuation IPOs" as a result, said Jeremy Levine, a partner at Bessemer Venture Partners, referring to lingering skittishness about buying into outsized IPOs.
A growing number of venture-backed companies, including SurveyMonkey, Eventbrite, and Wordpress-publisher Automattic, have chosen to raise money over the past year from backers such as hedge funds and mutual funds rather than tap public markets.
Twitter in 2011 arranged a $400 million funding round that valued the company at $8 billion. Today, venture capitalists say it could go public at as much as a $15 billion valuation.
But a strong showing from its IPO could spur businesses such as Uber, Airbnb and Dropbox, all considered ripe IPO candidates for 2014, to rethink their options.
"All of them could go tomorrow if they were organizationally ready," said Bessemer's Levine. He declined to comment on his portfolio company Pinterest, the online bulletin board that is also considered another hot IPO prospect for next year.
The benefits could extend to broader groups of companies, including any company that can tap into the growing tendency to engage with the Internet over smartphones rather than personal computers.
"What is exciting to investors is companies that are riding this post PC trend," said Rich Wong, a partner at Accel. "Twitter is very much a personification of that." Earlier this week, Twitter announced it had bought mobile-ad exchange MoPub, one of Wong's portfolio companies.
Other private companies riding that trend include mobile-payments company Square and event-ticketing service Eventbrite. Gilt Groupe, which runs flash sales online, is also a contender.
Some venture capitalists see a boon to any technology company considering going private.
"I look at any big, successful tech IPO as a net positive," said Kevin Spain, general partner at Emergence Capital Partners, which backs Box, an enterprise-oriented online storage service.
"Generally that has a bit of a spillover effect into all parts of the industry."
But that outlook comes with a warning. "The opposite is true as well," he said. "If tech companies falter, it takes a bit of a shine off the market.
Saudi prince to hold Twitter stake, sees IPO by early 2014
Saudi billionaire Prince Alwaleed bin Talal says he will not sell any of his shares in microblogging site Twitter Inc when it goes public, and expects the firm's IPO to hit the market later this year or in early 2014.
The prince, a nephew of Saudi Arabia's King Abdullah and owner of international investment firm Kingdom Holding, invested $300 million in the social media giant in late 2011.
"Clearly the speed they're moving with shows that they would like to IPO sooner than later. I believe it will happen either this year or early next year," Alwaleed told Reuters in a telephone interview on Sunday.
"Twitter is a very strategic investment for us. We believe that it is just beginning to touch the surface. We have invested $300 million in the company. We will be selling zero, nothing, at the IPO." He did not say whether he might buy new shares in the offer.
Alwaleed is a closely watched figure in international markets because of successful investments through Kingdom Holding in companies such as Citigroup and Rupert Murdoch's News Corp.
Twitter has filed for an initial public offer of shares with U.S. regulators, the company said on Thursday, taking a first step toward what would be Silicon Valley's most anticipated debut since Facebook Inc's  listing last year.
"With the 300 million customers they have and half a billion tweets a day, the growth potential is tremendous," Alwaleed said. He said Chief Executive Dick Costolo was "very knowledgeable, very much trustworthy".
The market expects the company's value once listed to be more than $10 billion; Alwaleed sees potential for a much higher valuation.
"We hear that the company is valued at $14 billion-$15 billion but there have been trades above this valuation. We believe it might be worth more than that."
Learning lessons
Facebook's rocky 2012 debut and subsequent share-price plunge chilled the consumer-dotcom IPO market for a year. The stock clawed its way back to its $38 IPO price in July, however, and is now at a record high after touching $45 this week.
Alwaleed wouldn't comment on whether Twitter would choose to list on the New York Stock Exchange in order to avoid Facebook's disappointing experience on Nasdaq.
But the prince said: "In my discussion with Mr Costolo and the management of Twitter, I cautioned them to be very careful and not to repeat the mistakes of Facebook.
"The lessons are not to brag too much, don't be greedy - I mean price it right and be realistic."
He added, "There could be a good surprise for the market, where Twitter revenues coming from mobile compared to fixed devices are way ahead of what Facebook came with at the time of the IPO."
By transmitting news and opinion, social media such as Twitter played a big role in mass protests that have led to the ousting of Arab rulers in Tunisia, Egypt, Libya and Yemen since 2011.
Saudi Arabia, where Twitter use has been growing rapidly, has spent billions of dollars on welfare schemes to contain discontent and avoid unrest.
Alwaleed said on Sunday, "There is no doubt that Twitter accelerated the process of disseminating news. It has to remain an open forum for everyone."
He added, "I'm totally against anybody who tries to control or censor Twitter or any other social media, even if it is governments. It's a losing war."
Comment(s)