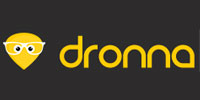 Bangalore-based Psi Phi Labs Technologies Ltd, the company that owns and operates a personalised search engine called Dronna.com that allows users to search for information about products and services from the people close to them, has bagged over 600 users since starting operations in July last year, its founder and CEO Vikas Singh told Techcircle.in.
Dronna helps you find what useful information and experiences are available around you. Prior to setting up Dronna, Singh co-founded IgluLabs, a web solutions firm. He also worked at companies like McAfee and Infosys. He holds a B Tech degree in Computer Science from JSS Academy of Technical Education in Bangalore.
"Look at all the people sitting around you in a room. They all have so much of useful day-to-day information in their heads that you might need right now. You just don't know what and who to ask. This is where Dronna comes into the picture. The search engine helps you find these valuable experiences from people you trust and get influenced by them in real life so that you can make faster, well-informed decisions," said Singh.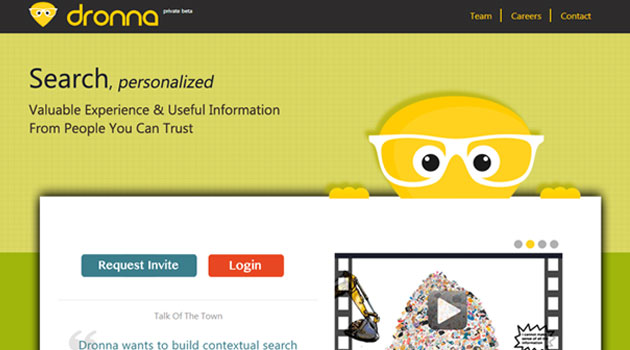 Dronna presents this information in the form of suggestions and opinions from users on the platform. It also has a core knowledge base called Dronna's Knowledge Grid, and has developed its own algorithm to curate the data. A Kyron Accelerator startup, the company tries to prioritise the information and user experiences being shared by people, based on who the information is coming from and how much you trust that person in real life.
It has divided these information and experiences under three categories—Trusted, Social and World—based on trust, influence and relevancy factors. Dronna has also added a Q&A spin where people can ask questions and get useful, relevant information from people they trust.
According to Singh, the platform is not only limited to products or big brands. "People are telling us about all sorts of experiences that can be helpful in our daily lives. Interesting experiences shared recently on the platform include: what ICICI does not tell you upfront about the fine print related to those buy1-get1 offer credit cards," said Singh.
Dronna is looking at multiple channels for recurring revenue based on loyalty and influence market, apart from a more conventional advertising model. "Since the information on Dronna, which is crowd-sourced by people, influences others while making decisions related to buying products, using services, etc, it is of great value for businesses to know who the key influencers for their products are. They would also like to know who their loyal customers and endorsers of their products or services are," he said.
Singh said he has already talked to a couple of businesses and is validating the revenue stream. "Currently we are trying to achieve a critical user base. We believe the value Dronna brings to consumers will drive huge interest from the business community to partner with us," he said.
The company, which currently has three employees on board (including the founder), will look to expand into other parts of India as well as globally. It has already received seed funding from Kyron as part of its incubation programme and is seeking angel investment.
Though contextual-based search engine service is a new segment, there are a few players that are offering similar solutions. Kerala-based DecideQuick Services Pvt Ltd provides an online platform DecideQuick to help people make informed decisions using social data. US-based Wajam is another social search engine that gives you access to the knowledge of your friends.
---