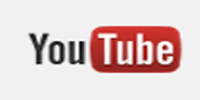 Google's video-sharing service YouTube will enable users to watch videos offline on its mobile apps starting November this year, the company announced in a blog post. What this means is that users will be able to download a video clip on their YouTube app when they are connected to the internet, and watch it offline later.
Note you can watch a video only for a short period. However, the company has not specified how long this 'short period' will be or how many videos one can watch offline at a time. The development is significant since YouTube currently does not allow downloading of videos on its apps. As of now, you need to depend on third part apps or browser extensions for the same.
In an interview to Hindustan Times recently, Google India MD Rajan Anandan said that almost 5.5 per cent (55 million) of its 1 billion global monthly unique visits comes from India. Of this, close to 40 per cent of visits comes from mobile devices. Anandan also claimed that YouTube has a library of 10,000 full-length Indian movies, indicating that India is a significant market for the company.
This August, the company had come up with a feature that allows content creators and video producers, with a minimum of 100 subscribers for their channels on YouTube, to live stream the channel on the video sharing site. YouTube was launched in May 2005 by three former PayPal employees and saw immense traction immediately after launch. In October 2006, it was acquired by search engine giant Google for $1.65 billion. In May this year, YouTube launched paid subscriptions with 50 channels, on a revenue sharing split of 45:55 (same as its ad revenue split).
---