Aircel launches e-book store BookMate for its subscribers; what's on offer?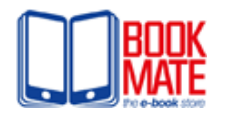 Aircel, a leading Indian telecom operator has launched an e-book store called 'Aircel BookMate' for its subscribers. According to the company, BookMate is a one-stop-shop for avid readers and book lovers to browse, store, download and read books, magazines and comics, on their smartphones, tablets as well as PCs. The e-book store currently offers a catalogue of paid fiction and non-fiction novels, magazines, comics, biographies, children's stories and reference books, as well as a range of free titles.
Some of the top publishers we found on the site included Syndication Today (India Today), Outlook, Diamond Comics (Chacha Chaudhary), Chandamama and Media Transasia, among others. The company claims that the e-book store will also have a variety of books available in vernacular languages. While the exact number of e-books being offered was not available (we have contacted the company for the same), we felt that the offering is very thin in comparison to the other players in the space.
Apart from the smaller players, the big guns that Aircel will compete with will include Amazon.in, Flipkart.com and the Google Play store. As of now, Amazon alone claims to be offering over 1.7 million e-books on its Indian marketplace.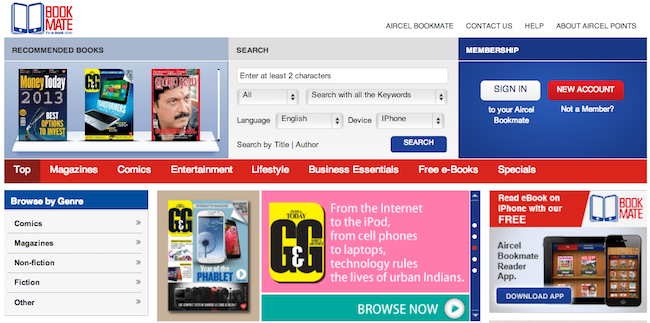 Anupam Vasudev, chief marketing officer (CMO), Aircel, said, "India is an emerging market for digital books as e-book sales have risen exponentially in the recent time. According to a study by Juniper Research, globally about 30 per cent of e-books will be purchased on tablets, 15 per cent will be purchased on smartphones and roughly 55 per cent will be purchased on e-readers by 2016. Thus, we have introduced our own e-book store to provide our customers a range of e-books and e-magazines."
Users can download e-books via the BookMate or the Android app (available on the Google Play store). While there is no word about an iOS app launch, the site does give an option of searching for books for iOS, Symbian and Mac devices, hinting that going forward we can expect to see the same. For downloading e-cooks, existing Aircel subscribers will need to register on www.aircelbookmate.com.
A 'points system' has been introduced for users to buy e-books from the website, and users can sign-up for a monthly membership. Last we checked, the site was offering three membership options that included Rs 25 for 50 points, Rs 50 for 100 points, and Rs 100 for 200 points (basically double of the Rupee value). A one-time points purchase is also available.
Once a membership is selected, users will receive their Aircel BookMate points every month, and unused points are automatically rolled over to the next month. In addition, users can also purchase points using their Aircel mobile account balance. The points required for purchase will depend on the content (a Chacha Chaudhary comic costs 42 points, while an Outlook issue costs 16 points, etc.), and once bought, it will be available for download for a year.
Comment(s)