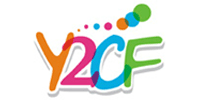 Y2CF Digital Media Pvt Ltd that runs the location-based service Hoppr, has partnered with Celltick for mass mobile marketing of the coupons via Celltick's real-time coupon server. Hoppr is a location-based service available on Android and feature phones that offers special offers of various merchants once the user checks-in at a particular location. For instance, we registered and then sent an SMS saying 'specials' to the short code, post which a reply came with a query for the location. Once the location is fed, it sends the special offers in that area via SMS.
By integrating with the real time coupon server, Y2CF will have its mobile coupons published through Celltick's distribution and publisher partnerships. Y2CF will be able to reach and target consumers in real-time for mobile coupons that can be redeemed in store or online.
"With this partnership, we will be able to provide everyday savings on goods and services for consumers on their mobile devices, while ensuring benefits for our partners and thereby the merchants," said Abraham Punnoose, managing director, Celltick India.
Y2CF was set up in 2010 by Imthiaz, former VAS head of Bharti Airtel. In May 2012, the company announced its partnership with Bharti SoftBank (BSB) – a JV between Bharti Enterprises and Japan's SoftBank Corp. BSB owns 49 per cent stake in Y2CF and Hoppr was its first product launch in India.
Talking to Techcircle.in earlier this year, Mohammad Imthiaz, founder & CEO, Y2CF Digital Media had shared that Hoppr has 10,000-plus merchants on board and it plans to take this number to a lakh by end of this year. As of now, its business model includes commissions on some of the premium coupons bought by the users. It is not yet charging the merchants and only earning revenues from end users. At the time, it claimed to have crossed 85 million check-ins and 4 million registered monthly users in about 10 months of operations.
---