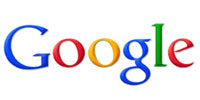 Search engine giant Google has added a new feature to its voice-based search platform on Chrome browser for iOS devices where users can now use pronouns in queries instead of full names. It essentially means that one can speak the pronoun of, say a person or object, in queries subsequent to the first one (in the first query you need to say the full name). For example, when you voice-search for 'what is the name of India's current prime minister', the name of Manmohan Singh appears (of course, with other details). In the next related question, you can use just the pronouns instead of his full name.
Last month, Google launched beta support for Hindi handwriting on Android devices as well as for its Chrome browser. The company already has a Google Hindi input keyboard available in Google Play store, and it had also added support for Hindi as well as other languages (such as Afrikaans, Amharic, Swahili and Zulu) in Android 4.3, which allowed users to change the smartphone's interface in the language of their choice.
In an interview to Hindustan Times recently, Google India MD Rajan Anandan said that the firm is seeing explosive growth for all its products on mobile whether it is search or it is the video. He added that almost 5.5 per cent (55 million) of its 1 billion global monthly unique visits comes from India. Of this, close to 40 per cent of visits comes from mobile devices.
---