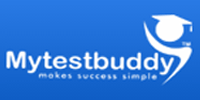 Vadodara-based Lodhari Technologies Pvt Ltd, which owns and operates Mytestbuddy.com, a social learning network for teachers, students and educational institutes, claims to have bagged more than 50,000 users since starting operations two years ago. Of these, 3,500 are paid customers, Deep Lodhari, co-founder, Mytestbuddy, told Techcircle.in.
The company was founded in February 2011 by Lodhari and Kaizad Hansotia. Lodhari holds an MBBS degree from BJ Medical College in Ahmedabad, but left his medical career to launch Mytestbuddy. His partner Hansotia is an MBA in marketing and finance from ICFAI Business School, Mumbai. He is also the co-founder of Goliath Endeavors and Reality Pvt Ltd.
Mytestbuddy is an educational social learning network that enables teachers/tutors to create an online classroom on its platform, which students can attend from any part of the world via web or mobile devices. It conducts online test series, provides students with practice tests, question banks, discussion forums and interactive report cards. Institutes can buy the testing platform and either integrate it with their website (through white-labelling) or use it directly from Mytestbuddy. This platform is helpful for those preparing for competitive exams like CAT, NEET and JEE.
The platform is available in both B2B (for teachers and institutes) and B2C (for students) versions. Teachers can create online class and quizzes, give out assignments, create and share notes with students, get analytical report cards and compare student reports using this platform. They can also create an online distance learning course which they can sell to students. The fee starts at Rs 250 per student per year and can go up to Rs 750.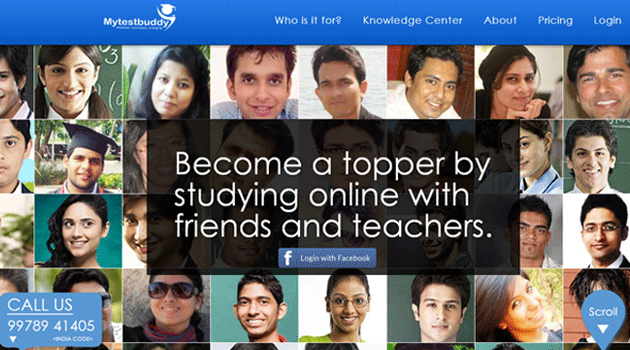 The B2C version helps students meet fellow students online, discuss topics, ask questions, take tests, get analytical report cards, etc. The basic version is free, while for the premium version, fee starts at Rs 700 per year and can stretch up to Rs 2,500, depending on the nature of the exams.
"The competitive exam sector is huge in India and we are looking to reach out to maximum number of students and teachers. We have also covered international examinations. Going forward, we will add TOEFL and IELTS to our platform," Lodhari said. According to him, more than two million students prepare for competitive exams every year and the number is on the rise. He claims students from more than 100 countries use its platform.
Last fiscal (FY13), Mytestbuddy generated Rs 10 lakh in revenues, according to Lodhani. The firm is now looking to clock Rs 35 lakh in the current fiscal. The founder claims that Mytestbuddy added more than 10,000 students in the last two months alone and roped in five coaching academies as clients. The company is now looking to achieve break-even in six months.
The firm has nine full-time employees on board. In addition, it has representatives in more than 20 cities across India. Bootstrapped to date, Mytestbuddy is looking for $1 million in VC funding. "The funds will be used to develop new technologies and also to reach out to a wider audience across the country," said Lodhari.
Although social learning is a niche concept in India, this idea is already being tested in foreign markets. US-based Koofers is a consumer internet platform that helps college students succeed by providing free access to practice exams. New York-based Grockit is another such venture that helps people learn from others by combining social learning mechanics and multi-media learning content.
(Edited by Joby Puthuparampil Johnson)
---