UIDAI rolls out its website in five regional languages, more to follow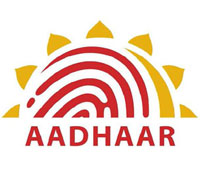 Unique Identification Authority of India (UIDAI), the authority involved in issuing the Aadhaar card, has launched its multi-lingual website in five more languages with an aim to reach out to a wider population. In addition to Hindi and English, the site will now also be available in Bengali, Gujarati, Kannada, Marathi and Tamil.
According to UIDAI chairman Nandan Nilekani, the government will extend the service to many more languages in future. In the second phase, languages such as Assamese, Malayalam, Oriya, Punjabi and Telugu will be added. The government is also planning to allow people to use Aadhaar card for instant identity verification to get a new mobile connection.
A pilot project for the same is underway in Andhra Pradesh, where around two-thirds of the 86 million population has already been enrolled by UIDAI. Nilekani had earlier said that around 23 million Adhaar cards were linked to bank accounts of users so far, and this number is expected to reach 100 million in the next few months.

Going forward, the Aadhaar card will be the identity proof for many of the government's services. Earlier this month, the new RBI governor Raghuram Rajan had stated that on the retail side, he particularly wants to emphasise the use of the Aadhaar in building individual credit histories. According to UIDAI, over 35 crore Aadhaar have been dispatched till date and it has a mandate of enrolling a total of 60 crore residents for Aadhaar across the country by 2014. As of mid-September, over 42.5 crore Aadhaars had already been generated.
---