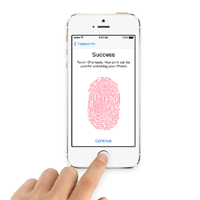 Apple Inc said it sold 9 million iPhone 5s and iPhone 5c models in the first three days after their launch on Friday.
Shares of Apple rose 3.6 per cent in premarket trade on Monday following the news.
Demand for the iPhone 5s has exceeded initial supplies, and many online orders are scheduled to be shipped in the coming weeks, the company said in a statement.
The sales far outpaced the figures from last September, when Apple unveiled the iPhone 5, selling more than 5 million in the first three days after its launch.
On Friday, long lines formed outside stores in Tokyo, New York, San Francisco and other cities for Apple's new top-of-the-line 5s and the less-expensive 5c. It was the first time Apple had launched two iPhone models simultaneously.
Apple did not break out separate sales figures for the 5s and 5c.
Apple also said in a regulatory filing it expects total revenue for the fourth fiscal quarter to be near the high end of the previously estimated range of $34 billion to $37 billion.
Throngs greet Apple's newest iPhones, gold color sells out
Thousands of iPhone enthusiasts queued up at Apple Inc stores around the world on Friday as two new models of the smartphone went on sale, but Apple's shares ended slightly lower as investors wait for initial sales figures, due as early as next week.
Long lines formed outside stores in Sydney, Tokyo, New York, San Francisco and other cities as Apple broke with tradition and launched two iPhone models - the new top-of-the-line 5S and the less-expensive 5C - on the same day.
Apple watchers said early signs pointed to more demand for the 5S than last year's new model. But some cautioned that the size of the crowds this year may not be an accurate gauge because consumers were unable to order the more expensive model online ahead of time, as with previous launches.
"While it is likely some of this line is due to not having an early pre-order option for the 5S, we still believe it shows loyalty to the iPhone remains strong among Apple's installed base," said ISI Group analyst Brian Marshall. He estimates Apple will sell about 6 million units in the first three days.
Apple sold more 5 million of the previous iPhone 5 units during its opening weekend last year.
A survey done by Piper Jaffray of 416 customers standing in lines outside of stores in New York, San Francisco and Minneapolis found that 95 per cent of the people were planning to buy the 5S. Gene Munster, analyst with Piper Jaffray, estimates Apple will sell 5 million to 6 million iPhones over the weekend.
While Apple's stock dipped one per cent by the close of trade, shares of Avago and TriQuint ended higher after they were identified as component suppliers for the new models.
The gold-colored version of the 5S, which also comes in silver and gray, was already sold out as of Friday and will now ship only in October, according to Apple's website. The gray and silver versions can still ship in 7 to 10 days.
Supplies of both the new models has been disappointing, a source at a U.S. wireless carrier had told Reuters earlier.
Winning chip firms
Analysts have questioned whether the technology of the new top-end 5S is enough to persuade people to trade up. But those concerns did not seem to apply Jimmy Gunawan, the first in line outside an Apple store in Sydney.
"It's been one year since iPhone 5. It's about time to upgrade I guess," he told Reuters TV.
The new iPhones use chips made by Avago Technologies Ltd, TriQuint Semiconductor Inc and Skyworks Solutions Inc, according to repair firm iFixit, which opened up the iPhone 5S and 5C on Thursday.
Broadcom Corp's chip is used for the touchscreen controller in both phones, iFixit said. All these suppliers also featured in last year's iPhone 5.
Another teardown expert, Chipworks - which opened up Apple's A7 chip - found that Samsung produced the application processor while NXP Semiconductor made the new M7 co-processor chip. The iPhone's M7 can track motion data continuously without heavily draining the battery.
Including the M7 processor on the same chip as the main A7 processor would be more efficient than adding it as a discrete chip and would help the two processors communicate more easily, said Real World Technologies analyst David Kanter.
Investors have also questioned whether Apple has priced its new plastic-backed 5C too high to compete with cheaper smartphones that use Google's Android operating system, particularly in China and other emerging markets.
The 5C, which comes in a range of bright colors, carries a price tag of $549 for an unlocked 16 GB model in the United States, though Apple has a history of cutting iPhone prices once a model has been on the market for a while, ISI's Marshall said.
"We believe it will do the same for 5C after initial pent-up demand is met," he said in a note.
Tech analysts this week praised the fingerprint scanner in the 5S model, which lets users unlock their devices or make purchases by simply pressing their finger.
The sensor technology that powers the fingerprint scanner in the new iPhone 5S was developed by AuthenTec, which was bought by Apple a year ago, iFixit said.
Apple shares initially traded up, hitting the day's high of $478.55 on the Nasdaq before easing back to close 1 per cent lower at $467.41.
Avago shares closed up 2.1 per cent, TriQuint shares finished with a 1.8 per cent gain, while Skyworks closed down 0.2 per cent.
German group claims to have hacked Apple iPhone fingerprint scanner
A group of German hackers claimed to have cracked the iPhone fingerprint scanner on Sunday, just two days after Apple Inc launched the technology that it promises will better protect devices from criminals and snoopers seeking access.
If the claim is verified, it will be embarrassing for Apple which is betting on the scanner to set its smartphone apart from new models of Samsung Electronics Co Ltd and others running the Android operating system of Google Inc.
Two prominent iPhone security experts told Reuters that they believed the German group, known as the Chaos Computing Club, or CCC, had succeeded in defeating Apple's Touch ID, though they had not personally replicated the work.
One of them, Charlie Miller, co-author of the iOS Hacker's Handbook, described the work as "a complete break" of Touch ID security. "It certainly opens up a new possibility for attackers."
Apple representatives did not respond to requests for comment.
CCC, one the world's largest and most respected hacking groups, posted a video on its website that appeared to show somebody accessing an iPhone 5S with a fabricated print. The site described how members of its biometrics team had cracked the new fingerprint reader, one of the few major high-tech features added to the latest version of the iPhone.
The group said they targeted Touch ID to knock down reports about its "marvels," which suggested it would be difficult to crack.
"Fingerprints should not be used to secure anything. You leave them everywhere, and it is far too easy to make fake fingers out of lifted prints," a hacker named Starbug was quoted as saying on the CCC's site.
The group said it defeated Touch ID by photographing the fingerprint of an iPhone's user, then printing it on to a transparent sheet, which it used to create a mold for a "fake finger."
CCC said similar processes have been used to crack "the vast majority" of fingerprint sensors on the market.
"I think it's legit," said Dino Dai Zovi," another co-author of the iOS Hacker's Handbook. "The CCC doesn't fool around or over-hype, especially when they are trying to make a political point."
Touch ID, which was only introduced on the top-of-the-line iPhone 5S, lets users unlock their devices or make purchases on iTunes by simply pressing their finger on the home button. It uses a sapphire crystal sensor embedded in the button.
Data used for verification is encrypted and stored in a secure enclave of the phone's A7 processor chip.
Two security experts who sponsored an impromptu competition offering cash and other prizes to the first hackers who cracked the iPhone said they had reviewed the information posted on the CCC website, but wanted more documentation.
"We are simply awaiting a full video documentation and walk through of the process that they have claimed," said mobile security researcher Nick DePetrillo, who started the contest with another security expert, Robert Graham. "When they deliver that video we will review it."
The two of them each put up $100 toward a prize for the contest winner, then set up a website inviting others to contribute. While the booty now includes more than $13,000 in cash, it was not clear that the CCC would receive the full payout, even if DePetrillo and Graham declared them winners.
A micro venture capital firm known as I/O Capital, which had offered to pay $10,000 of the prize money, issued a press release late on Sunday saying that it would make its own determination about who won the contest.
---