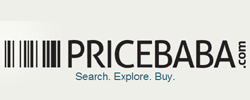 Pricababa.com, a location-based price search engine for mobile phones, has added Bangalore to its network, making it the sixth city where it is present. Previously, it was operational in Mumbai, Pune, Delhi, Noida and Gurgaon.
The startup has also released a new feature that enables local retailers to offer prices directly to consumers. Talking to Techcircle.in, co-founder Annkur Agarwal stated that while earlier the site offered only price guidance and information of stores nearby, now the indigenously developed technology will enable buyers to see best deals from the stores as well.
On the geographical expansion, Agarwal stated that the startup is targeting to be in 10 cities, including Kolkata, Hyderabad and Chennai, by the end of the year.
The Mumbai-based startup was founded by Agarwal and Tirthesh Ganatra (lead developer), and the site went live in May 2012. Prior to Pricebaba, Agarwal had worked with HeadStart Network Foundation and Kratee E-commerce and Consulting Ltd. He holds a BMS in Marketing from Bhavan's College, Mumbai. Ganatra holds a B Tech in Java Programming from Kalol Institute of Technology & Research Centre, Gujarat, and worked at KYPES and TransientWay (where he was also the co-founder).
In January this year, it received an undisclosed amount in seed investment from a group of investors. The investment was led by Karamveer Singh (founder of Ayush Software Pvt Ltd) and other investors were Dinesh Tejwani of Fast Fact Computer Systems (acquired by Thomson Reuters), Aditya Mishra (founder and CEO of SwitchMe.in), Ashutosh Rathi (partner at Basil Partners Advisory Services LLP) and Ranjeet Walunj (technology chief at The Service Solutions). All these investors put in money in their personal capacity.
Agarwal shared that as of now they are not actively looking for funds but when they would in a few months it would not be a Series A right away. "We would look at something between seed round and Series A for now," he said.
As of now the company is in pre-revenue stage and focusing on user growth and retailer growth on the site.
(Edited by Joby Puthuparampil Johnson)
---