Karnataka floating two startup funds, to set up incubators in select districts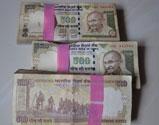 The Karnataka state is planning a new tech startup-focused VC fund worth Rs 100 crore ($16 million), in addition to a separate Rs 20 crore ($3 million) angel fund to provide financial assistance to very early stage tech ventures in the state. The development was first reported by The Economic Times.
According to the report, the state government will also set up a network of incubators across select districts by early next year, with an aim to give further fillip to the already-booming startup ecosystem in the state. Karnataka has already formed a group, called Karnataka ICT Group 2020, which has suggested setting up of IT satellite towns in and around Bangalore as well as improving infrastructure in Tier II and III cities to meet the needs of the industry. The group is headed by Manipal Education and Medical Group's chief advisor TV Mohandas Pai.
About Rs 50 crore for the VC fund will come from the state government, while private investors will chip in to provide the rest. However, it could not be immediately ascertained when the funds will go live. In July this year, chief minister K Siddaramaiah had proposed to set up an angel fund worth Rs 15 crore ($2.5 million) to encourage new early stage ventures operating across various verticals within the state. It is not immediately clear if the new angel fund is part of this initiative.

Karnataka government is already managing three VC funds – Karnataka Information Technology Venture Capital Fund or KITVEN (started in 1999, it has now liquidated its entire investment), KITVEN Fund 2 and Karnataka Venture Capital Fund (KARVEN). KITVEN, worth Rs 15 crore, had an average ticket size of Rs 50 lakh to 1.5 crore. It invested in emerging companies with a long-term approach and focused on seed funding/rapid growth opportunities within the state. KITVEN Fund 2, a Rs 26.25-crore VC fund, invests in companies operating in sectors like IT, biotechnology and nano technology, etc.
With an average ticket size of Rs 1- 2.5 crore, the fund has already invested in companies such as Pawaa Software, Mitra Biotech and Sloka Telecom. KARVEN is worth Rs 6 crore and funds companies across sectors such as agro processing, automobile components, aerospace engineering and clean energy.
(Edited by Joby Puthuparampil Johnson)

---