TRAI recommends inter-circle mobile number portability in 6 months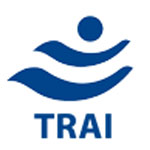 Telecom regulator TRAI has recommended full mobile number portability (MNP) across all the telecom circles in the country. What it means is that once implemented, a subscriber can port his/her mobile number to any operator of choice even if it does not operate in his/her telecom circle.
For example, if you are a Vodafone Kerala subscriber and want to port to TATA Docomo in Karnataka, you can do so by retaining the number by sending MNP request to your service provider. TRAI has given six months time to service providers to implement the new service.
As of now, inter-circle MNP is not allowed. It means you can port your number only to a provider who has operations in the circle your number belongs.

However, it seems that TRAI did not take into account a genuine concern with regard to voice call rates, post the implementation of inter-circle MNP. For example, if a subscriber gives a call to his/her friend without knowing that he/she has already ported to another operator of different circle, the caller will have to incur additional costs as he/she pays STD rates. This will further create confusion among subscribers. The regulator needs to come up with some suggestions to address this issue.
Many telecom operators in India have already sought to increase the call rates to boost profitability and increase cash flows, as they find it hard to sustain in the country which offers the cheapest call rates in the globe.
(Edited by Joby Puthuparampil Johnson)

---