Facebook allows users to edit shared posts without losing 'likes' and comments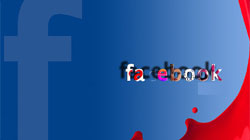 World's largest social network Facebook has introduced a new feature on its web and Android platforms that enables users to edit their posts even after sharing them, without losing the 'likes' and comments the posts have received. Previously, you had to delete a Facebook update and post it again if you wanted to make some changes to it. But by doing this, all the comments and 'likes' that particular post had received from friends and acquaintances were lost.
However, with the new feature in place, you can now edit a post for grammatical/linguistic/factual errors without affecting the comments and 'likes'. You can also see the edit history underneath the update. But note that it allows editing only once (you will not be able to edit a post again and again). Also, you cannot delete the edited post now forever.
We checked the new feature and it worked fine. One thing we have noticed is that the edited history is visible to anyone who can see the post. This is intended to avoid pranks and trickery to a certain extent. For example, if you put a post 'The new iPhone is awesome' on Facebook and get all good comments and 'likes' from your friends, and then you feel like coning them by changing it into 'The new iPhone sucks', then those who have put the comments will feel awkward.  But, with the edited history being made public they can at least see what editing the author has done in the post.
Last month, Facebook had announced that it would consider incorporating most of its more than 1 billion members' profile photos into its growing facial recognition database, to improve the performance of its 'tag suggest' feature. This feature uses facial recognition technology to speed up the process of labelling or 'tagging' friends and acquaintances who appear in photos posted on the network.
(Edited by Joby Puthuparampil Johnson)
Comment(s)