YouTube introduces royalty-free audio tracks library for content creators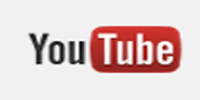 Google-owned video sharing service YouTube has unveiled an audio library with around 150 instrumental tracks that can be used as background music for videos without paying any royalty. The tracks in the library can be downloaded, remixed and used for free indefinitely. A link on the YouTube video manager page directs the user to the audio library, on which users can browse the music on the basis of filters like mood, genre, instrument, or duration. Also, users are not restricted to use these free tracks only for videos uploaded on YouTube only.
"Any YouTube creator now has access to more than 150 royalty-free instrumental tracks he/she can use for free, forever, for any creative purpose (not just YouTube videos)," read the blog post announcing the same. This will help prevent content creators from running into copyright issues and reduce costs. YouTube has also urged users to contribute to the library by adding tracks which will eventually help grow the audio library. The online video streaming platform has been coming out with many new features and services lately. Recently, it announced that it will allow users to watch videos offline on its mobile apps starting November this year. In August this year, the company had come up with a feature that allows content creators and video producers, with a minimum of 100 subscribers for their channels on YouTube, to live stream the channel on the video sharing site.
YouTube was launched in May 2005 by three former PayPal employees and saw immense traction immediately after launch. In October 2006, it was acquired by search engine giant Google for $1.65 billion. In May this year, YouTube launched paid subscriptions with 50 channels, on a revenue sharing split of 45:55 (same as its ad revenue split).
(Edited by Joby Puthuparampil Johnson)
Comment(s)