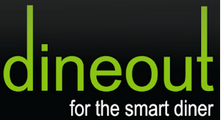 Dineout Services Pvt Ltd, the company that owns and operates the online restaurant reservation site Dineout, has appointed Piyush Trivedi as its head of technology. In his role, Trivedi will be responsible for the overall development of the Dineout site's backend and functionalities, as well as the development and upgrade of its electronic reservation book (ERB). He will also oversee the launch and upkeep of the company's mobile apps.
Trivedi worked with a number of startups in the past; prior to joining Dineout, he was with logistics startup Delhivery, (it had recently raised its Series B; more on that here) as a part of the technology team, automating the supply chain optimisation process. He was also part of the founding team at Gungroo, an online activity hub for kids. He had earlier worked at Jivox, Eloise Technologies and Aries Technologies. He holds a master's in computer application from Devi Ahilya University, Indore.
The Delhi-based startup was founded in February 2012 by school friends-turned-fellow entrepreneurs Ankit Mehrotra, Sahil Jain and Nikhil Bakshi, and Vivek Kapoor. Jain is an IIM Kozhikode graduate, who was joined by Mehrotra, an investment banker who quit his job to start Dineout. Bakshi was earlier working with DSP BlackRock for five years.
Apart from restaurant booking, the site offers restaurant listing, user reviews as well as popular deals. The company has also started a restaurant-focused events section, which will primarily sell tickets for events taking place at popular restaurants. While the section offers only free booking as of now, the site already has a payment gateway in place and plans to sell tickets, passes, vouchers, etc. going forward. The company has already launched its own mobile apps and is planning to come out with their version 2 next month.
The company offers reservation for around 400 restaurants in Delhi, and more than 50 restaurants in Mumbai. It is planning to expand its services to Bangalore next month, and has tied up with over 40 restaurants for the same. The current team size is 30. The company also claims to have entered into partnerships with players like Timescity and Buzzintown, as part of which all restaurant reservations on these sites would be powered by Dineout.
The company's ERB helps restaurants handle reservation management for normal walk-ins as well as online reservations, email and SMS marketing. "It basically works as a restaurant reservation + customer relationship management (CRM) solution. We have already done a pilot for our ERB with around 15 restaurants in Delhi, and plan to introduce it with more going forward," said Kapoor.
It had raised Rs 60 lakh in angel funding from the founders of Travel Boutique, a B2B online travel agency, in October last year. It is now looking to raise Rs 5 crore (under $1 million) in its Series A round, which will be invested in expanding into more cities, developing technology as well as enhancing the size of the tech team.
While the company competes with the likes of Zomato.com (for restaurant listings) and Justeat.in (for table booking), among others, for a few of its services, according to Kapoor, its USP lies in the fact that it offers all of them in one platform.
(Edited by Joby Puthuparampil Johnson)
---