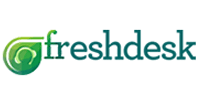 SaaS-based customer support platform Freshdesk Inc has come a long way since it was launched in 2010. It now has a customer base of 11,000 from over 18 countries. Majority of its customer base is small and medium businesses (SMB) but it has now started to attract larger companies too. It counts firms like MakeMyTrip, Pearson, Stanford School of Medicine and Toshiba amongst its clientele.
Chennai- and US-based Freshdesk was started to provide email and website integration customer support and later launched phone-based, Twitter and Facebook support as well. The company will now be launching chat support and integrated telephony. "We were already providing manual tele calling support. We will be launching integrated telephony, which will be like virtual cloud-based contact centre software," said Girish Mathrubootham, co-founder and CEO, Freshdesk. He said chat support has been launched in a private beta and has been tested by a few customers already.
Mathrubootham started the company with Shan Krishnasamy (CTO) in 2010. Mathrubootham, who holds an MBA from the University of Madras, earlier worked with Zoho Corporation. At Zoho, he met his co-founder who was working as a technical architect at that time. Krishnasamy is an engineering graduate from Thanthai Periyar Government Institute of Technology, Vellore. The duo decided to build Freshdesk to offer a better product than Zendesk (the biggest player in the sector) and the initial push to the idea was to compete. Zendesk is still the firm's biggest rival but Freshdesk has carved a niche for itself. Mathrubootham claimed that in terms of features Freshdesk is ahead of Zendesk.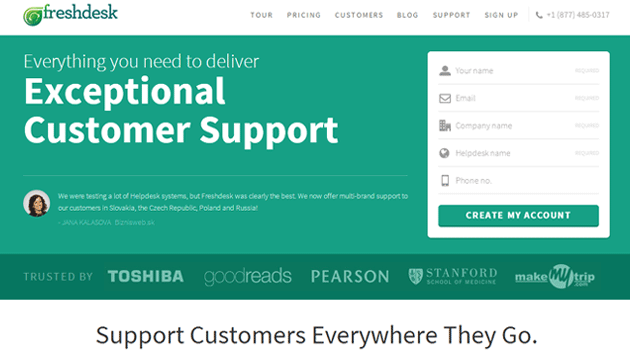 He said in terms of capital, the company is in a comfortable position and is not looking at raising capital any time soon. "Our burn is reasonable now and the revenues are flowing in. Now we are building valuation. We might reach break even by Q1 next year though that is not something that we are focused on for now," he said. Freshdesk had raised $5 million in Series B from Accel Partners and Tiger Global in April 2012. Mathrubootham said the firm may look at raising a much bigger round but that will be after three-four quarters. "We would look at a larger round—may be $15-25 million—but there is still time. We would like to use that capital for product engineering and diving deeper into the geographies that we are present in and acquire larger a market share," he stated.
Freshdesk has been launching new features constantly to improve its offerings since launch. When we spoke to Mathrubootham in June 2012, the company had around 1,000 customers globally; that number increased 11 times within 18 months. Over the time, it launched many new features like free mobile software development kit (SDK) for iOS developers, Freshdesk Arcade, a new 'gamification' feature that enables companies to turn their customer support into a game to better engage help desk agents. It also launched something called Mobihealth which is a feature that can be added on iOS app and if customers face a problem in the app they can log in the complaint from there only.
"For multi-channel customer support, Freshdesk today has the most number of channels in the industry," Mathrubootham said. He stated that the firm's focus will always be to improve the service and features which will help it attract more users. Going by its growth trajectory, the firm seems to have found the righst recipe for success.
(Edited by Joby Puthuparampil Johnson)
---