Times Internet launches loyalty redemption portal TimesPoints; what does it mean for end users?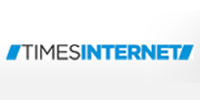 Times Internet Ltd (TIL), the digital media arm of the Times Group, has launched TimesPoints.com, a redemption portal for its loyalty programme. The portal currently covers digital properties across TIL and Times Business Solutions Ltd (TBSL) and will be later extended to users across print, radio and television. The loyalty programme basically works by rewarding users on consuming content on Times Internet's properties.
Users get points and badges on reading content, sharing on social media, commenting, watching videos, subscribing to newsletters, etc. In order to redeem the points, users need to collect a minimum of 5,000 points. However, there are also certain mechanisms to set a threshold on the number of points a user can earn each day so that the rewards are not abused. Some of the products that users can choose to redeem in exchange for points include web cameras, induction cooktops, perfumes and watches, etc.
A pilot of the programme was launched in 2012 by Satyan Gajwani, CEO, TIL. The company claims that over a million users are already a part of the loyalty programme and it hopes to take this number to 3-4 million very soon. The central programme claims to track over 30 million activities across its networks and serves close to 3-5 million requests in a day. Some of the internet properties that have the loyalty programme currently active include Timesofindia.com, Economictimes.com, Speakingtree.in, Magicbricks.com, Navbharatimes.com, Maharashtratimes.com and Timescity.com.
(Edited by Joby Puthuparampil Johnson)
Comment(s)